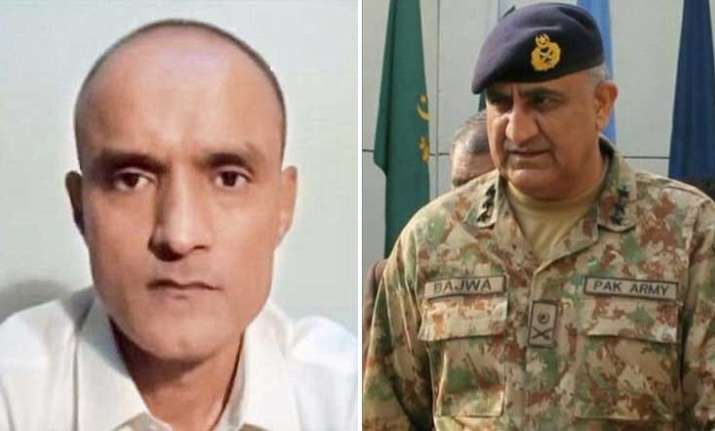 The top brass of Pakistan Army has made it clear that it will not compromise on the issue of the death sentenced awarded to the former Indian Navy officer Kulbhushan Jadhav.
According to a release by Inter-Services Public Relations (ISPR), Jadhav's death sentence was discussed during a meeting of Pakistan Army's corps commanders in Rawalpindi on Thursday.
The meeting was chaired by Pakistan Army chief Gen Qamar Javed Bajwa who was briefed over the progress in Jadhav's case. 
On April 10, Kulbhushan Jadhav was awarded death sentence by a Pakistani military court on charges of "espionage and waging war against Pakistan" 
India, however, has said that there is no evidence of any wrongdoing by Kulbhushan Jadhav.
External Affairs Minister Sushma Swaraj told Parliament that if Pakistan carries out the death sentence against Jadhav then it will be considered an act of "pre-meditated murder".
"There is no evidence of wrongdoing by (Kulbhushan) Jadhav. If anything, he is the victim of a plan that seeks to cast aspersions on India to deflect international attention from Pakistan's well-known record of sponsoring and supporting terrorism," Sushma Swaraj said.  
"Under these circumstances, we have no choice but to consider this sentence, if carried out, as an act of pre-meditated murder," she added.
Meanwhile, the United Nations on Thursday refused to comment on the death sentence awarded to Kulbhushan Jadhav. 
"We are not in the position to judge the process, to have a position on this particular case," UN Secretary General Antonio Guterres' spokesman Stephane Dujarric said at his daily briefing.