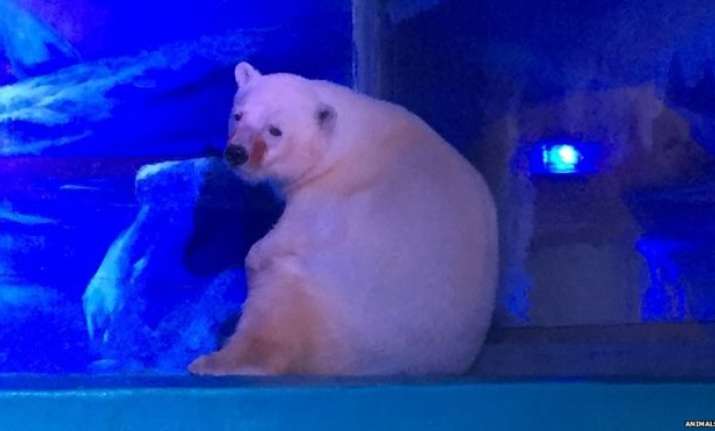 A tragic polar bear trapped in the confines of a mall in Guangzhou China has been offered a new home after his heartbreaking plight made worldwide headlines, a British wildlife park recently confirmed.
Yorkshire Wildlife Park in Doncaster has approached the authorities in charge of the polar bear to remove 'Pizza', the polar bear, from the Grandview Aquarium in China's Guangzhou city.  
Animals Asia, which seeks to end cruelty to animals in Asia, has collected more than half a million signatures in a campaign to close the aquarium. It has also released footage of the animal earlier this year, which made headlines around the world and led to 'Pizza' being described as the "world's saddest polar bear".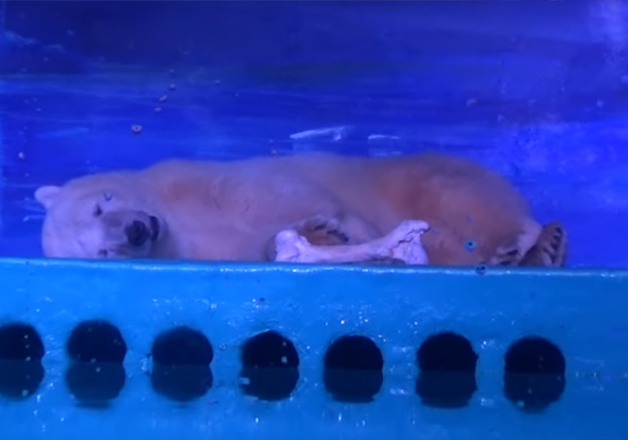 The owners at the Ocean Theme Park at the mall had made "no attempt to create an environment that would meet the needs of any living bear", when it first opened in January, Animals Asia said.
The charity's welfare director Dave Neale told the BBC: "We would be delighted to see Pizza end up at Yorkshire Wildlife Park. 
"There can be a happy ending - Pizza would not only enjoy incredible facilities, he would also be part of a community of bears."
The Yorkshire Wild Life Park is a specially created habitat for polar bears and currently has four animals living there. It's enclosure includes 10 acres of land and two lakes.