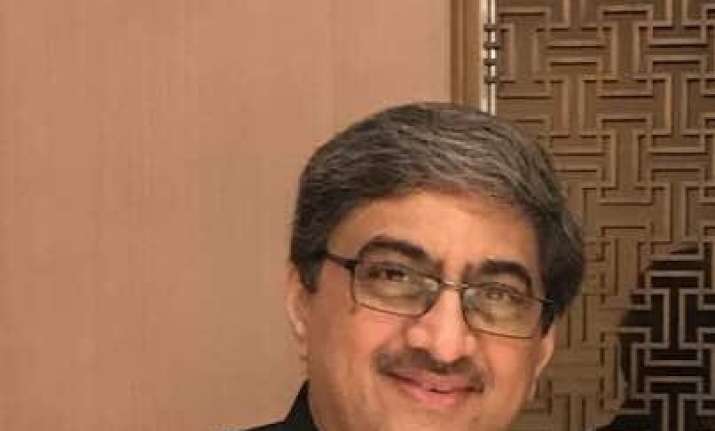 India's envoy to China Gautam Bambawale on Wednesday said that New Delhi and Beijing will work out their differences to ensure that they progress and prosper together.
Bambawale's statement comes ahead of Prime Minister Narendra Modi's bilateral talks with Chinese President Xi Jinping on the sidelines of the Shanghai Cooperation Summit this week.
This is going to be PM Modi's second meeting with President Xi Jinping in less than two months.
 "Of course, there are certain differences between us, but we will work at the differences to ensure the two countries will progress and prosper together. We are not going to be going away from each other or apart from each other. We are going to do this together," the Indian envoy told China's state-run CCTV. 
The informal summit between Prime Minister Modi and President Xi in April at the Chinese city of Wuhan was an "effort by the leaders of India and China, two large countries with huge populations, to talk to each other, understand each other to promote cooperation between the two countries", Bambawale said. 
"Most importantly, it (summit) was a strategic communication between the leaders of the two countries. As a result of their discussion in Wuhan, the two leaders have arrived at a certain consensus: the first and most important consensus is India and China are partners in progress and economic development: the second most important consensus is that there are many more commonalities between India and China than differences," the envoy said. 
"They will work together on these commonalities," he added. 
On the success of Indian films in China and promotion of people-to-people contacts, the envoy said India and China should have more people-to-people exchanges. One of the ways to that is through movies. 
"We are happy to see that Bollywood movies are becoming popular. The important point is by seeing the movies Chinese people will come to understand India better. By understanding India better there will be more mutual trust between people of India and Chin," he said. 
"Similarly, we want to see more Chinese movies also so that we can understand China better," he added.
(With PTI inputs)