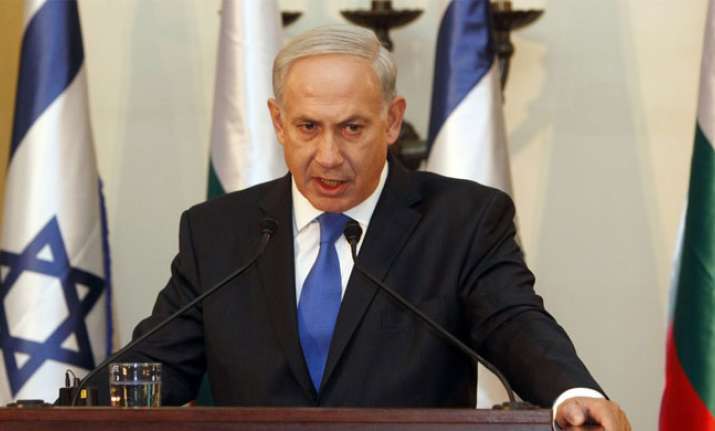 Israel's prime minister, Benjamin Netanyahu, says police recommendations to indict him on corruption charges "will end with nothing."
In a nationwide TV address, a stern-looking Netanyahu denied allegations that he accepted lavish gifts, including champagne and expensive cigars, from Hollywood mogul Arnon Milchan in exchange for doing favours. He also is suspected of offering preferential treatment to a newspaper publisher in exchange for favourable coverage.
Israeli police on Tuesday recommended indicting Netanyahu in the pair of corruption cases. The recommendations do not immediately threaten Netanyahu, but they are deeply embarrassing and could fuel calls for him to step aside.
Netanyahu, prime minister for nearly 12 years, addressed the nation as news of the recommendations broke, proclaiming his innocence and pledging to continue to lead the country. 
"Over the years, I have been the subject of at least 15 enquiries and investigations," Netanyahu said in the televised address. 
"Some have ended with thunderous police recommendations like those of tonight. All of those attempts resulted in nothing, and this time again they will come to nothing." 
Netanyahu said his lengthy political career has been solely "for the good of the nation." He accused police of being on a witch hunt against him and vowed to remain in office. He wrapped up by vowing to stay in office and run for re-election.
The police recommendations now go to the attorney general, who will decide whether to press charges.
For months, police have been investigating two cases. In one probe, Netanyahu reportedly received over $100,000 in gifts from Hollywood mogul Arnon Milchan and other wealthy supporters.
The other is over secret talks with the publisher of a major Israeli newspaper in which Netanyahu allegedly requested positive coverage in exchange for reining in a free pro-Netanyahu daily.
(With inputs from agencies)