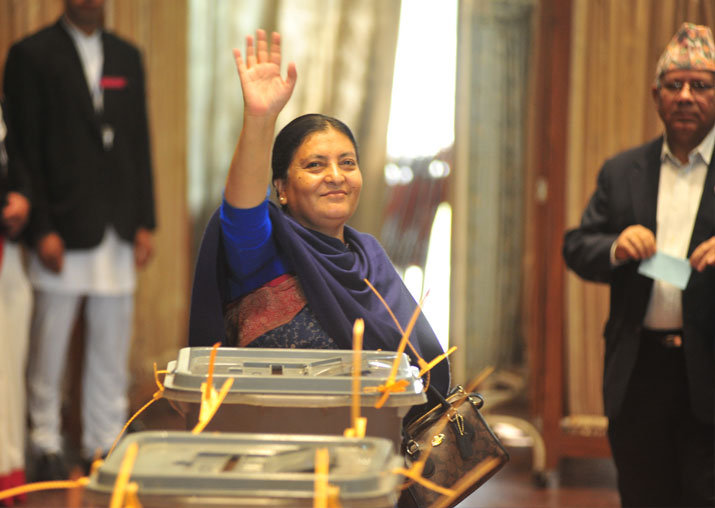 Nepal will have a new president on March 5 in place of the Himalayan nation's first woman president Bidhya Devi Bhandari, according to sources at the country's election commission.
While the election for Nepal's new president would be held on March 5, the vice president would be elected on March 16, they said.
The Election Commission of Nepal has proposed the dates for the elections after consulting the leaders of major political parties.
However, the final date and schedule of the election will be announced after the new Cabinet makes formal decision in this regard, the sources said.
Bhandari was elected as the first woman president of Nepal in October, 2015.
With the formation of the new Parliament, the tenure of the president expires. The process of electing a new president starts once the new prime minister is appointed.
CPN-UML chairperson K P Sharma Oli today became Nepal's Prime Minister for the second time, over two months after his Left alliance routed the ruling Nepali Congress in the country's historic parliamentary polls.
Oli had earlier served as the country's prime minister from October 11, 2015 to August 3, 2016.
Earlier, former prime minister Sher Bahadur Deuba had addressed the nation and submitted his resignation to the president.