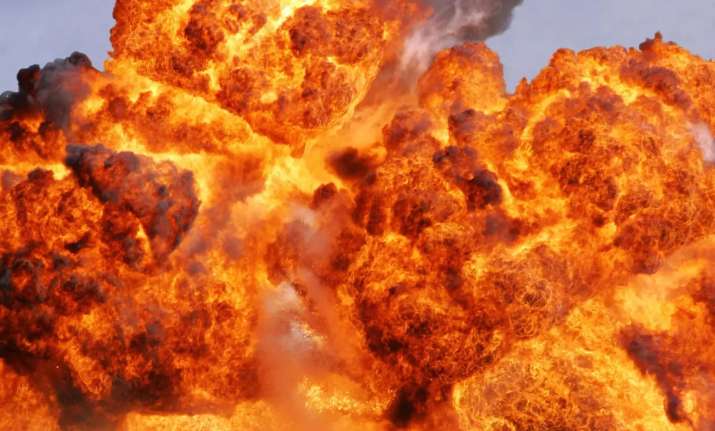 A bomb exploded on Wednesday at the office of a major hydropower project being constructed with Indian assistance in Nepal.
It was second such incident at the facility in over a month.
The explosion was caused by an improvised explosive device in the office of Arun III hydropower in Tumlingtar, nearly 500 km from Kathmandu.
According to the police, the explosion did not cause any serious damage and no one was injured in the incident.
Security arrangements have been intensified following the incident.
On April 29, a CPN Maoist faction had exploded a bomb at the office of the project weeks before its inauguration by Prime Minister Narendra Modi. 
A Project Development Agreement (PDA) for Arun III was signed with India's state-owned Satluj Jal Vidyut Nigam (SJVN) on November 25, 2014 in the presence of the then Prime Minister Sushil Koirala and visiting Indian Prime Minister Modi.