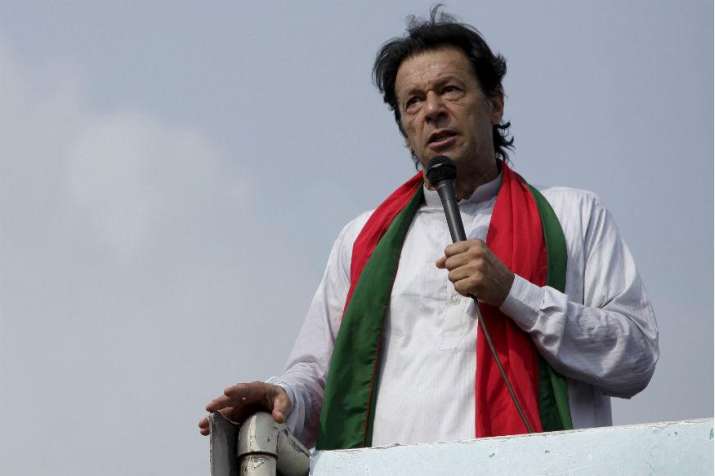 Launching a scathing attack on Nawaz Sharif, former cricketer and Pakistan Tehreek-i-Insaf (PTI) Chairman Imran Khan today said that the Pakistan PM was product of Ziaul Haq , a dictator.
"Nawaz Saharif, I condemn your rule. You even don't know an iota of democracy because you are a product of a dictator and you grew under dictatorship. For you Ziaul Haq was Ziaul Haq Rehmatullah," Imran Khan was quoted as saying by 'Dawn'.
Imran Khan also announced that his party's Islamabad protest will be held at any cost on Nov 2.
"No power or deception can stop us from holding a sit-in in Islamabad," he said.
"People have decided to hold the corrupt prime minister accountable in Islamabad or he will have to resign. The government is using illegal and unconstitutional tactics to refrain us from holding a peaceful protest," he added.
Meanwhile, the Islamabad High Court (IHC) today  ordered the local administration not to place any containers or block roads during the PTI's scheduled "lockdown" of Islamabad on November 2.
"The administration should ensure that hospital, schools and markets remain open on the day and no containers are placed to block roads. We will not let rights of citizens be violated," Justice Shaukat Aziz Siddiqui of IHC said.