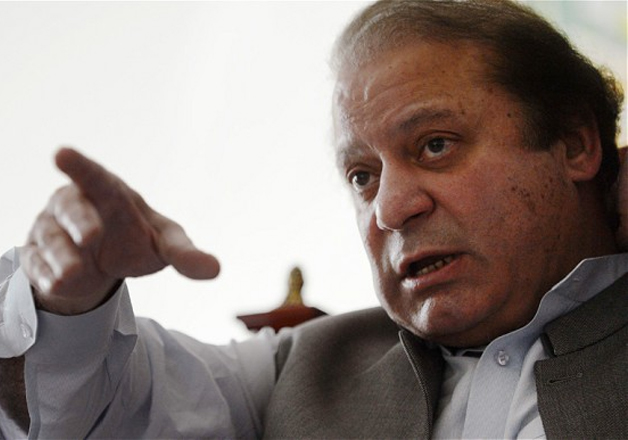 In his desperation to fish in the troubled waters of Kashmir valley, Pakistan Prime Minister Nawaz Sharif today appointed 22 parliamentarians as special envoys to "fight for the Kashmir cause" across the world.
According to a report in Dunya News, after making the announcement of appointing these MPs, Prime Minister Nawaz Sharif said that they would ensure 'Kashmir cause' is highlighted across the world so that he could shake the collective conscience of the international community during his address at the UN this September.
The Pakistani PM also said that his country will remind the United Nations of its promise to ensure right to self-determination for the people of Kashmir.
The Pakistan PM's move comes at a time when Kashmir is witnessing unrest following the killing of Hizbul terrorist Burhan Wani by Indian security forces on July 8.
India has accused Pakistan of instigating violence in the Kashmir valley through its proxies.
As many as 69 people, including two police personnel, have been killed and several thousands injured since July 9.
Normal life in Kashmir Valley remained paralysed as curfew and shutdown continued for the 50th consecutive day today.
Meanwhile union minister Jitendra Singh today expressed the hope that normalcy would soon return to the Kashmir valley.
"There is absolute coordination between the Centre and the state and therefore, we are moving in the right direction. I am sure very soon things will return to normal in the Valley," he said.