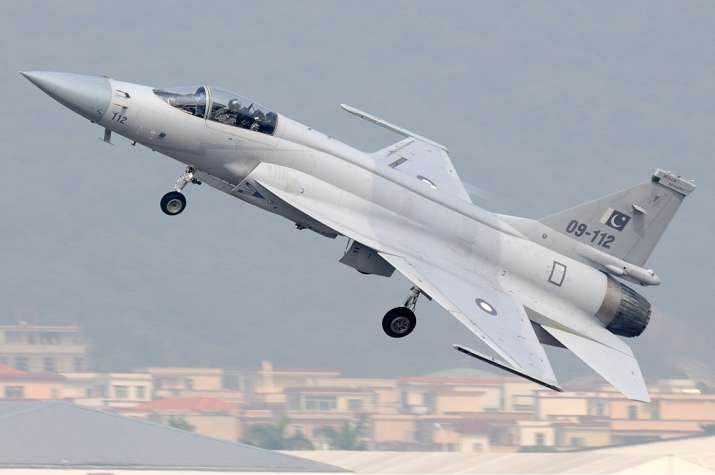 Myanmar is in 'advanced negotiations' with Pakistan to licence-build the JF-17 fighter jet, according to IHS Jane's Defence Weekly. 
JF-17 is a single-engine, multi-role fighter jet which has been jointly developed by Pakistan and China.
Myanmar is in the process of phasing out its obsolete fleet of F-7M Airguard and A-5C 'Fantan' combat aircraft purchased from China in the 1990s.
The report says that licensed production of the JF-17 Thunder would also mean that the aircraft will likely become the MAF's workhorse over the coming decades in much the same way as it has moved to prominence within the Pakistan Air Force (PAF).
At least 70 of the JF-17 fighters are in service with the PAF, with the first ones having entered service in 2009. 
Pakistan Air Force is expected to induct up to 150 JF-17 Thunder fighters in the coming years.
Quoting sources close to the Myanmar Air Force (MAF), the report added that Myanmar will be purchasing Block II variant of JF-17 that features an air-to-air refuelling capability and improved avionics and electronics compared to the previous Bloc I variant.