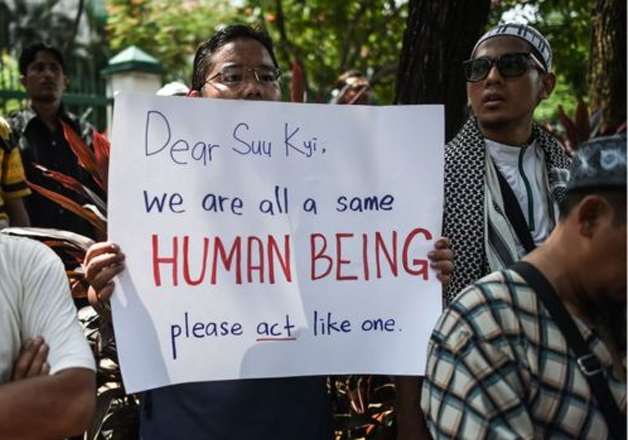 A top official of the United Nations has said that Myanmar is carrying out 'ethnic cleansing' of Rohingya Muslims.
John McKissick, head of the United Nations refugee agency (UNHCR) in the Bangladeshi border town of Cox's Bazar, said that horrifying stories of gang rape, torture and murder emerge from among the thousands who have fled to Bangladesh.
As a result, Dhaka has refused to accept urgent international appeals to open its border to deal with the humanitarian crisis.
"It's very difficult for the Bangladeshi government to say the border is open because this would further encourage the government of Myanmar to continue the atrocities and push them out until they have achieved their ultimate goal of ethnic cleansing of the Muslim minority in Myanmar," John said.
John said that troops were 'killing men, shooting them, slaughtering children, raping women, burning and looting houses, forcing these people to cross the river into Bangladesh'.
The UN official's remarks, however, didn't go down well with the with Myanmar authorities.
President Htin Kyaw's spokesperson slammed the comments, saying, "'I would like to question the professionalism and ethics which should be followed and respected by UN staff. He should speak based on concrete and true facts, he shouldn't make accusations."
Meanwhile, Human Rights Watch said that this week, using satellite images, it had identified more than 1,000 houses in Rohingya villages that had been razed in northwestern Myanmar.
Up to 30,000 of the impoverished ethnic group have abandoned their homes in Myanmar to escape the unfolding violence, according to the UN.