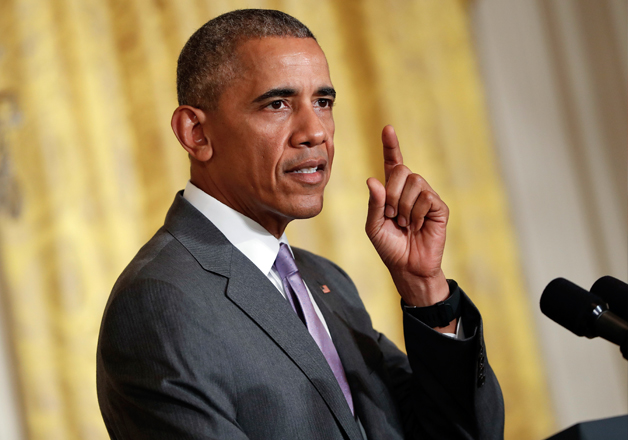 Washington: President Barack Obama has criticised the Republican leaders for singling out American Muslims, saying "discriminating against Muslim Americans feeds the lie that the West is at war with their religion".
"Like all Americans, you worry about the threat of terrorism. But on top of that, you fear that your entire community will be blamed for the violent acts of a few who do not represent your faith," Obama said at an Eid event at the White House yesterday.
He also said that singling them out isn't smart national security.
"Singling out Muslim Americans, moreover, feeds the lie of terrorists like ISIS that the West is somehow at war with a religion that includes over a billion adherents. That's not smart national security," Obama said, criticising Republican leaders who have been calling for banning the entry of Muslims and increased monitoring and even racial profiling.
"In fact, it is ISIL and al Qaeda, and organisations like those that are waging war on Muslim communities, even during the holy month. And discriminating against Muslim Americans is also an affront to the very values that already make our nation great," Obama added.
"Muslim Americans are as patriotic, as integrated, as American as any other members of the American family. And whether your family has been here for generations or you're a new arrival, you're an essential part of the fabric of our country," Obama further said.
He urged Muslim Americans and all Americans to reject discrimination.
"Muslim Americans -- and all Americans -- have to answer those who would peddle hate, or suggest that somehow their interpretations of their faith justify violence. All of us have those obligations -- whether we are Christian, or Jew, or Hindu, or Muslim, or of no faith at all," the President said.