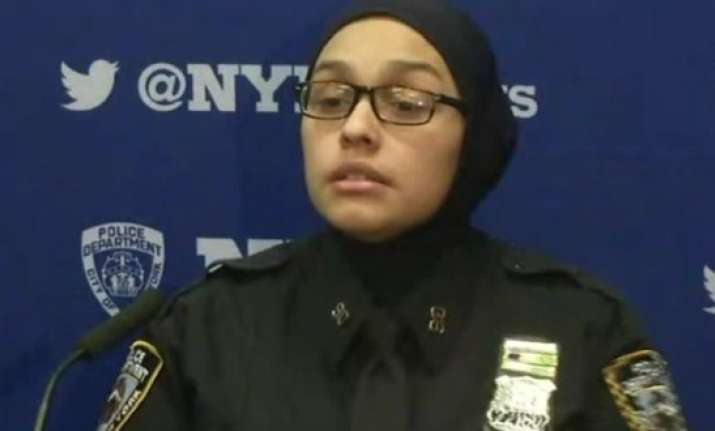 A 38-year-old Muslim woman cop in US has sued the New York Police Department(NYPD) alleging that she was harassed by fellow officers who called her "terrorist" and "Taliban" for wearing hijab.
She also alleged that some other officers even tried to tear the headscarf off her head. 
The complainant Danielle Alamrani had joined the NYPD in 2006. She converted to Islam a year later. 
According to Alamrani, she started getting harassed, bullied and was even beaten up when she began wearing a hijab to work in 2008. 
Once she started going to work in head garb, Alamrani's fellow officers retaliated by calling her names like "terrorist" and "Taliban" and telling her "that she should not be a police officer," claimed in a lawsuit filed in Manhattan federal court.
Things got so bad that in 2012 she was "physically attacked" by two officers who "attempted to rip her Hijab off of her head," the New York Post quoted the lawsuit as saying.
The officers, including the equal employment opportunity liaison for her district, screamed "Muslim bitch" while they attacked her and said "I will punch you in the face," according to the lawsuit.
Alamrani said she has social media evidence of the harassment. She collected the evidence in 2015 after a fellow officer posted pictures of her in her hijab at the gun range on Facebook.
That prompted her co-workers, who didn't like what they saw, to make comments such as "f*****g disgrace." They also called her a "moving target," the lawsuit said.
"Many comments included threats of violence," said her lawyer Jesse Curtis Rose.
Alamrani said she is seeking damages in an amount to be determined at trial.
(With PTI inputs)