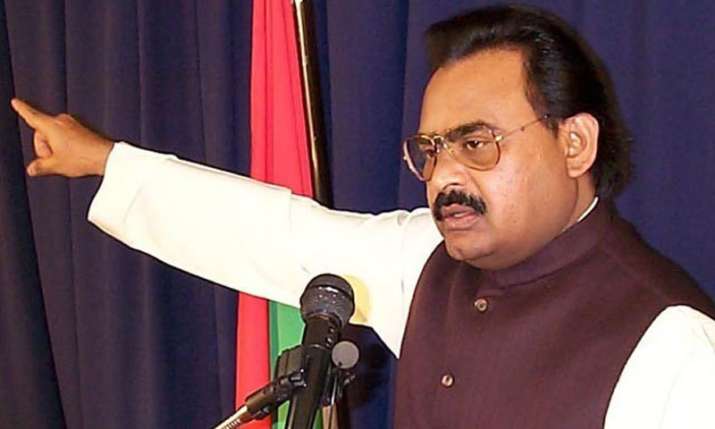 In a mysterious act, posters of Muttahida Qaumi Movement (MQM) chief Altaf were removed overnight from party strongholds in Karachi.
According to a report in The Express Tribune, Altaf Hussain's posters were found torn and lying on the streets in Nine Zero, Mukka Chowk and  Jinnah ground.
What has come as a major surprise is the fact that these areas are dominated by MQM politically with Mukka Chowk in Azizabad being the headquarter of MQM in Karachi.

On Monday, Muttahida Qaumi Movement (MQM) chief Altaf Hussain had termed Pakistan "a cancer for the entire world".
"Pakistan is cancer for entire world. Pakistan is headache for the entire world. Pakistan is the epicentre of terrorism for the entire world. Who says long live Pakistan...it's down with Pakistan, " Altaf Hussain said.
Altaf Hussain was alleged to have incited his supporters to attack offices of a few news channels and the crowd unanimously responded affirmatively.
The crowd then attacked the office of a news channel and clashed with the local police. At least one person was killed and several others injured in these clashes.
Altaf Hussain apologised for his comments later on. However, the Pakistan government has now approached the UK government for taking legal action against London-based Hussain.