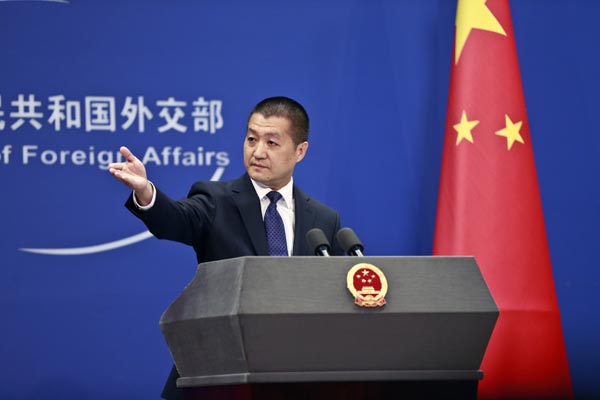 China on Wednesday claimed that that the move to "standardise" official names for six places in Arunachal Pradesh was legitimate.
In a statement, Chinese Foreign Ministry Spokesperson Lu Kang said that these names were in line with China's "territorial claim" in Arunachal Pradesh.
"China holds a consistent and clear position on the eastern section of the China-India boundary. The competent authorities in charge of managing China's geographical names were exercising their lawful rights in publicly releasing these names in accordance with Regulations on the Management of Geographical Names and relevant regulations of the State Council," Lu Kang said. 
According to Global Times, China renamed the six places as Wo'gyainling, Mila Ri, Qoidengarbo Ri, Mainquka, Bumo La and Namkapub Ri. 
Lu Kang further said that these names are passed down by ethnic minority groups who have long been living and working in the region.
"These names reflect from another angle that China's territorial claim over South Tibet is supported by clear evidence in terms of history, culture and administration," he added.
Responding to a question on timing of the Chinese move especially after the Dalai Lama's visit to Arunachal Pradesh, Kang said that China chose this time to announce the standardisation as it was now doing a second census of names of localities and an important part of it was to standardise names in ethnic languages.