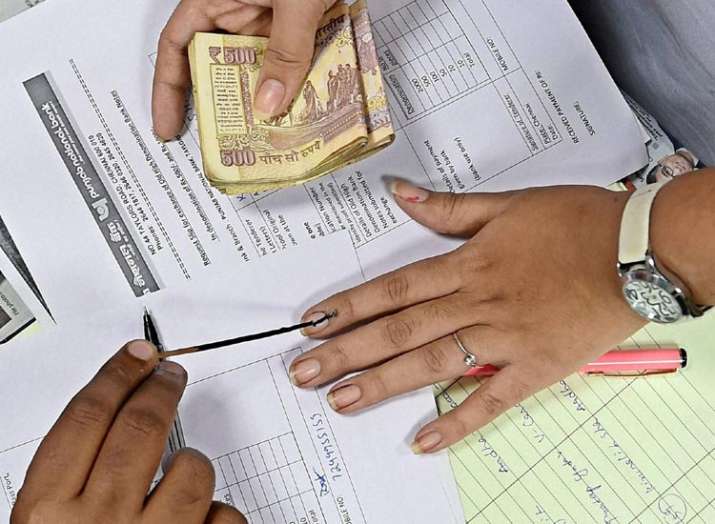 The "trailblazing" move of scrapping notes of high denominations, undertaken by Prime Minister Narendra Modi, has found critics in Chinese experts who suspect that the step could become a costly political joke if it fails to deliver on the promise of eliminating black money and fake currency. 
The demonetisation move, which has largely been welcomed by foreign media including the Chinese, has hit the informal sector hard, Chinese experts have said.   
Two separate critiques of the move by Chinese experts question whether the decision to invalidate Rs 500 and Rs 1000 notes would in fact be enough to tackle unaccountable cash. 
In a piece published in magazine China-India Dialogue, Liu Xiaoxue, associate professor at the National Institute of International of Strategy of the prestigious Chinese Academy of Social Sciences, wrote that the government is placing "considerable hope" in the demonetisation of the old banknotes. 
"It is expected that many participants in the underground economy had to expose themselves in the light when attempting to explain to the bank or government the origins of the large amounts of cash they hold," he wrote.  
"Predicting the effects of this unprecedented measure would be extremely difficult. Past experience has shown that the black market is closely tied to changes in economic structure and tax systems as well as public awareness," Liu said. 
He added, "It would be impossible to eliminate the black market completely via a simple currency replacement campaign." 
Another expert Shi Lancha, a visiting scholar at Tsinghua University, wrote in the state-run Global Times calling the move a "blitzkrieg". 
Shi said Modi's move had "snowballed into an unprecedented emergency in India". 
"While it takes political courage to launch such a trailblazing and massive campaign; it actually takes far more wisdom to give it a happy ending. Given the fact that people have to pay an absurdly high price for the expected reform, if BJP fails to deliver its high-sounding rhetoric and promises, then Modi's much-lauded 'master stroke' or 'big bang reform' will likely be reduced to 'nasty partisan conspiracy' and even a 'costly political joke'", Shi wrote. 
Announcing the highest value and most popular notes in India illegal overnight has led to enormous problems, the scholar said. 
Shi added, "For example, millions of small businesses, which are especially important given India's huge informal sector, have been hurt most seriously, as they almost rely entirely on cash transactions. Several murder or suicide cases relating to the chaos have been reported. Although measures like increasing deposit caps have been announced, local situations are hardly improving." 
There could be a political angle to the move considering upcoming elections in Uttar Pradesh and Punjab, Shi said.
Earlier this week, an op-ed article in the Global Times said the demonetised Rs 500 and Rs 1,000 currency notes to "demonstrate that he is truly up for a fiercer fight against black money and corruption". 
"Modi means well and his decision was made based on the reality in India, since most illegal business in the underground economy is cash-only, and 500 and 1,000 rupee notes constitute over 80 per cent of all cash circulation in India. Nevertheless, we can hardly count on the new rule to fully root out corruption," the article titled 'Beijing offers clues for Modi's new anti-corruption moves' said.