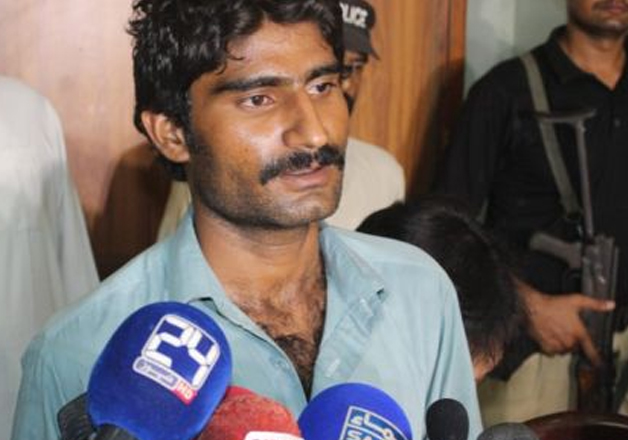 Pakistani internet sensation Qandeel Baloch's parents have voiced their pain at the murder of their daughter by their younger son Waseem, who killed her for bold posts and pictures on social media sites.
Baloch's father Anwar Azeem said that he not only wanted his son to be punished but to be shot on sight.
"I say he should be shot on sight. He suffocated my little one. We were drugged, asleep upstairs. She must have called out to us," Azeem said.
Azeem also said that his daughter was his 'best friend' but claimed that his son Waseem had been 'crazed'.
Baloch's mother, Anwar Bibi, said she used to share all her secrets with the 26-year-old.
"We were mother and daughter, sharing all our sorrows and secrets. She used to tell me 'Your daughter is working hard, she'll go far'," she said.
Baloch's mother said she and Azeem were also drugged the night Baloch was first sedated and then strangled to death.
"My husband and I fell deep asleep. We had drunk milk, it had been mixed with sedatives," she said, adding that "in the morning, I called Qandeel for breakfast... but she didn't get up."
While describing Baloch's corpse, she said, "Her whole face was covered in bruises, her tongue was black, her lips were black."
The two also said that the media played a "big role" in Baloch's death, because her son's friends would see her in the media and then tease him. Bibi said that she and her husband didn't care, as they were parents, but her son Waseem would get enraged.
Baloch was killed on the night of July 14 by brother Waseem. At news conference on Sunday, where Waseem was produced by police handcuffed, confessed that he killed Baloch because she was going against tradition.
With IANS Inputs