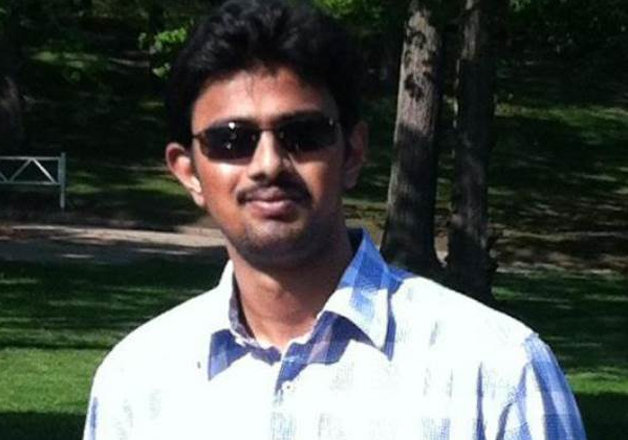 The Indian Consulate in Houston said that it has been closely monitoring the tragic incident involving two Indian nationals in Kansas City bar.
In a statement released here, the consulate said that officials are in close contact with the family of the deceased Srinivas Kuchibhotla and another India who suffered injuries in the incident.
In their hour of grief, we are providing all help and assistance to the bereaved family. Arrangements are being made to transport his mortal remains to India. 
Government officials have also met with the injured victim Alok Madasani and are ensuring his well-being, the statement said.
The government, it said, has also taken up the matter with the US authorities to express our deep concern and have asked for speedy investigation. 
"US government while condemning the attack, have assured us that they are conducting a thorough investigation into the matter," it said.
Meanwhile, External Affairs Minister Sushma Swaraj said that officials of the Indian Consulate are in touch with the wife of Kuchibhotla.
"I have received a report from Mr Anupam Ray CGI Houston," Sushma tweeted.
"Our mission staff have met with Sunayna Kuchibhotla. Indian Government is with her in this hour of grief. We assure her of all our support," she added.
The Minister also said that Indian Ambassador to the US Navtej Sarna was also in touch with Kuchibhotla's widow and was her keeping her updated.
Kuchibhotla (32) was killed and Madasani was injured when Adam W Purinton, a white who earlier served in the US Navy, shot them at the Austins Bar & Grill in Olathe, Kansas, on Wednesday night. Purinton reportedly got into an argument with the victims and hurled racial slurs. He yelled 'get out of my country', 'terrorist before shooting them'.
Purinton, according to reports, provoked them into argument asking their presence and work in his country, and how they are better than him. To avoid unwanted scuffle, the bar management asked him to leave the place, only to find him back at the bar later with gun when he fired at the Indians.
The Hindu American Foundation (HAF) has called it a hate crime. 
Police said Purinton (51) fired multiple rounds and fled the bar. He was arrested on Thursday morning in Clinton city in neighbouring Missouri state when a bartender told police that he had bragged about killing 'two Middle Eastern men'.