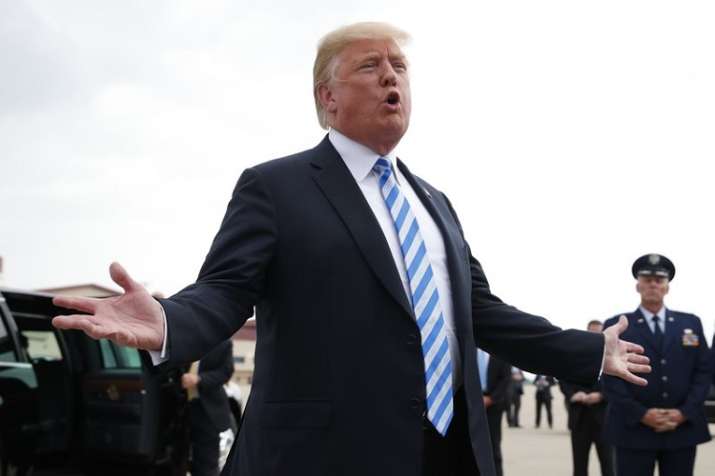 Two onetime members of US President Donald Trump's inner circle were simultaneously labelled guilty of criminal charges on Tuesday. Trump's former campaign chairman Paul Manafort was convicted of financial crimes, while his former personal attorney Michael Cohen pleaded guilty to a series of felonies, including campaign finance violations that the lawyer said he carried out in coordination with the US president. 
Trump spent over an hour in a rally in Charleston on Tuesday as his two men were convicted of multiple criminal charges.
"Where is the collusion?" Trump demanded, underscoring that Manafort's crimes had occurred before he became involved with the Trump campaign. "You know they're still looking for collusion."
Manafort was convicted on Tuesday in Virginia on charges brought by special counsel Robert Mueller, who is investigating Russian interference in the 2016 election and potential obstruction of justice. 
Cohen pleaded guilty in New York, saying he and Trump had arranged the payment of hush money to porn star Stormy Daniels and a former Playboy model to influence the election.
Manafort's conviction served as a vindication of Mueller's work as investigators continue to probe potential misdeeds by the US president and those in his orbit. 
Mueller's team also had referred evidence in the Cohen case to federal prosecutors in New York.
Trump attorney Rudy Giuliani blamed Cohen on Tuesday. In a statement he said, "there is no allegation of any wrongdoing against the President in the government's charges against Mr. Cohen."
Trump's legal team has also been engaged in a month-long negotiation with Mueller's team about a potential sit-down with the president but has objected to the scope of the questions.
Trump confidants reasserted late Tuesday that it is the White House position that a president cannot be indicted, referring to a 2000 opinion of the Justice Department's Office of Legal Counsel, which provides legal advice and guidance to executive branch agencies. 
Mueller plans to adhere to that guidance, though Mueller's office has never independently confirmed that, said Trump's lawyers. 
The Supreme Court in 1997, ruling in a sexual harassment lawsuit brought by Paula Jones, held that a sitting president could be made to answer questions as part of a lawsuit. That ruling did not directly address whether a president could be subpoenaed to testify in a criminal investigation.
Despite blustery public denials, the fate of Manafort and Cohen has worried the president's inner circle.