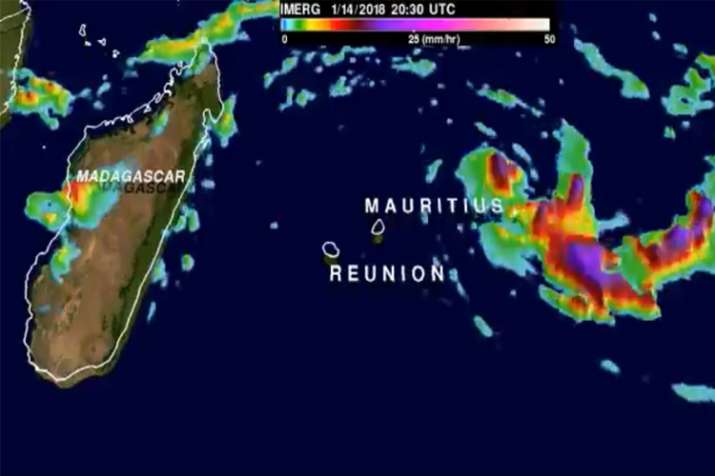 Mauritius on Wednesday closed its port and airport, while raising warning that a potentially dangerous in the southwest Indian Ocean was heading towards the island nation and the French island of La Reunion. 
The Airport of Mauritius said the airport would be closed from 7 a.m. (0300 GMT) until further notice. Port Louis Harbour, the main port, was also closed.
Mauritius' meteorological services said that Berguitta, a category 3 cyclone, was centered 340 km northeast of Mauritius befiore Dawn on Wednesday and was moving in southwest direction at 7 km per hour. 
"On this trajectory, tropical cyclone Berguitta is dangerously approaching Mauritius and represents a direct threat to the island," the meteorological service said in a statement.
IMERG Reveals Rainfall Rates With Tropical Cyclone #Berguitta 1/12/18 - 1/16/18 https://t.co/iQBcmkuByY pic.twitter.com/ITfyEIWwEC

— NASA Precipitation (@NASARain) January 16, 2018
The system is expected to pass over or north of Mauritius on 17 January. 
Mauritius' minister for social security and the environment, Etienne Sinatambou, said the cyclone was likely to strike at around late morning on Wednesday.
The authorities have advised the public to maintain all preliminary precautions. Heavy rain, strong winds and storm surge may affect the islands of Rodrigues and Mauritius, as well as La Reunion in the coming days. Authorities in La Reunion issued a cyclone pre-alert on 15 January.