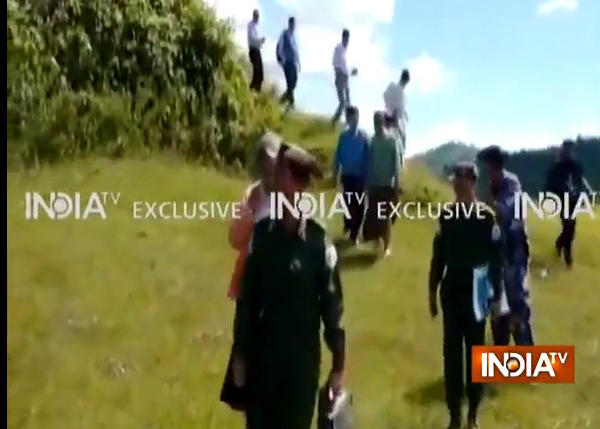 Bodies of at least 45 Hindus have been discovered today in three mass graves in violence-torn Rakhine state. The government has blamed Muslim insurgents for the killings.
This comes just two days after the Myanmar Army discovered a mass grave of 28 Hindus in Rakhine state. The army said that there were 20 dead women and eight men in the graves, including six boys under the age of ten.
It said another mass grave was discovered 200 metres (200 yards) away on September 25 that contained the bodies of 17 more Hindu villagers.
The police have blamed the Arakan Rohingya Salvation Army insurgent group (ARSA) for the killings.
Security forces say the bodies are among about 100 Hindus missing since ARSA attacked at least 30 police outposts on August 25. However, there was no immediate way to independently verify the government's assertions.
More than 420,000 Rohingya Muslims have fled to Bangladesh since August 25.
Hindus from Myanmar join Muslim Rohingyas in seeking refuge in Bangladesh
Hindus from Myanmar have joined streams of Muslim Rohingyas to seek refuge in Bangladesh after the recent killings from their community in the ethnic violence in the neighbouring Buddhist-majority country.
Officials said Hindus arrived in Bangladesh's Cox's Bazar, bordering Myanmar, along with tens of thousands of Rohingya Muslims amid escalated violence at home.