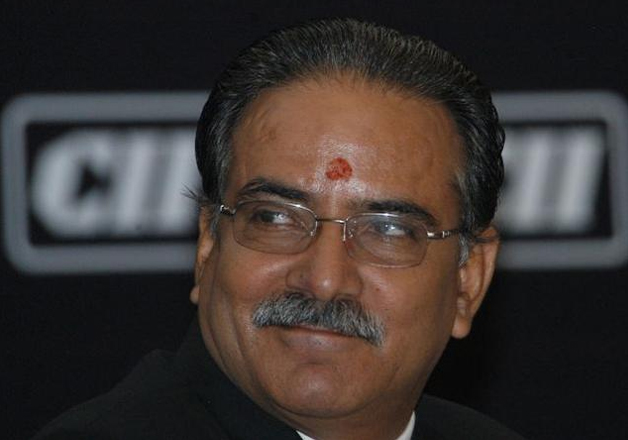 Nepal Maoist chief  Pushpa Kamal Dahal, also known as Prachanda, was elected as country's 39th  Prime Minister today.
Speaker Onsari Gharti Magar announced that Dahal was elected the Prime Minister as he garnered more  than 50 per cent of votes with current strength of the Parliament.
While total 573 lawmakers had cast their votes in the poll, 363 were in favour of Dahal and and 210 against him, according to Speaker Gharti.
Dahal was backed by the largest party in the House, Nepali Congress, constituents of the United Democratic Madhesi Front and the Federal Alliance and some other fringe parties.
The Communist Party of Nepal-Unified Marxist Leninist (CPN-UML) led by outgoing Prime Minister K P Oli and Rastriya Prajatantra Party-Nepal voted against the motion.
Dahal returns to the post for the second time after a gap of over seven years. He had led the government after the first Constituent Assembly elections, from August 18, 2008  to May 25, 2009. He had resigned on May 4, 2009 after the then President Ram Baran Yadav turned down the Cabinet decision to remove the then army chief Rookmangud Katawal and ordered Katawal to stay put in the office.
The Maoist chief and former premier known for his anti-India stance is expected to become Nepals 39th Prime Minister with the support of largest party Nepali Congress, the Madhesis and other fringe parties if there is no dramatic development.
Three Madhesi leaders - Upendra Yadav of Social Forum-Nepal, Sarvendra Nath Shukla of Tarai Madhesh Democratic Party and Laxman Lal Karna of Sadbhawana Party - have supported Prachandas candidacy.
Nepali Congress President Sher Bahadur Deuba proposed the 61-year-old CPN-Maoist Centre president as the candidate for new Prime Minister, while Maoist leader Krishna Bahadur Mahara seconded Deuba.