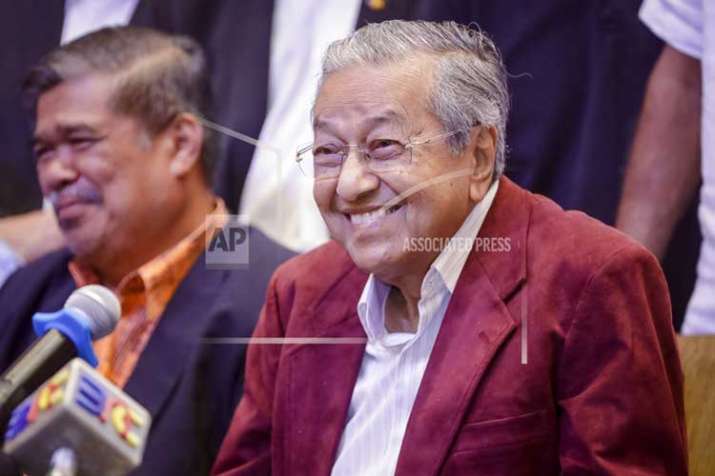 Mahathir Mohamad says the new Malaysian government will not be seeking revenge on defeated prime minister Najib Razak, who is accused of involvement in a corruption scandal at state investment fund 1MDB.
Official results from Malaysia's national election on Tuesday show the opposition alliance led by the country's former authoritarian ruler Mahathir Mohamad achieved a majority in parliament, ending the 60-year rule of the National Front.
The 92-year-old Mahathir told journalists on Wednesday a representative of Malaysia's constitutional monarchy has contacted the opposition to acknowledge its victory.
Mahathir emerged from retirement and joined the opposition after being angered by an epic corruption scandal involving Prime Minister Najib Razak and new taxes.
US investigators say at least 4.5 billion US dollars was stolen from state investment fund 1MDB by associates of Najib between 2009 and 2014, including 700 million US dollars that landed in Najib's bank account.
Najib, who denies any wrongdoing, clamped down on dissent to survive the scandal.
Mahathir said on Wednesday he is not seeking revenge and wants to restore the rule of law.
He added that those found to have breached the law will be prosecuted.