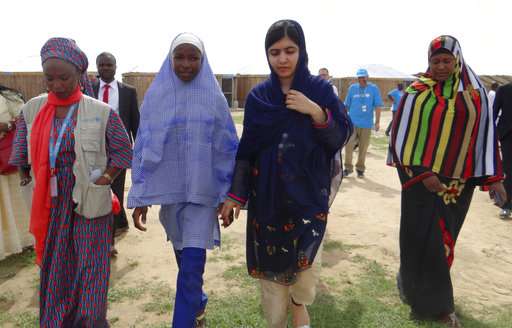 Nobel laureate Malala Yousuzai has condemned China over the death of Liu Xiaobo, another Nobel peace prize winner, who died of liver cancer in custody last week.
20-year-old Malala said that any government which denies freedom to its people deserves condemnation.
"I condemn any government who denies people's freedom. I'm hoping that people will learn from what he (Liu) did and join together and fight for freedom, fight for people's rights and fight for equality," Malala was quoted as saying by news agency Reuters. 
Malala Yousafzai  is presently visiting Nigeria with an aim to raise awareness about  education problems in Africa's most populous country.
 Around 10.5 million children are out of school in Nigeria and the number is higher than anywhere else in the world.
Liu Xiaobo could not collect his Nobel Peace Prize in 2010 because of state incarceration. After Carl von Ossietzky of Germany, Liu Xiaobo became the second Nobel prize-winner to die in custody.
Liu Xiaobo's wife Liu Xia still remains under effective house arrest.