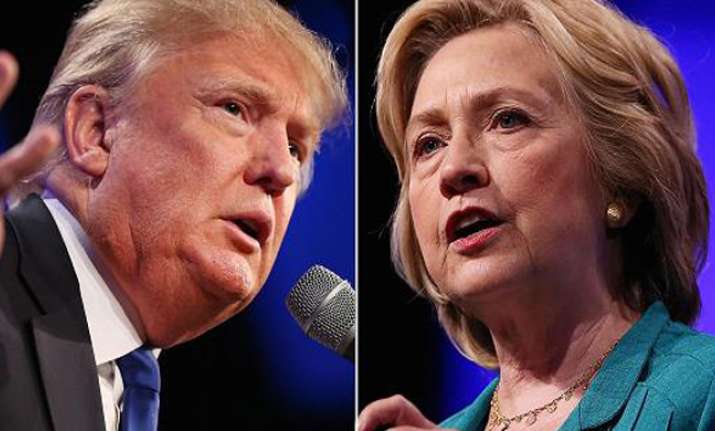 A new survey has claimed that the majority of Indian-Americans prefer Hillary Clinton over Donald Trump as their choice for the next US President.
The survey conducted by a Silicon Valley-based Indian-American think-tank says that the preference for Hillary Clinton is mainly on account of her stand on immigration, religious freedom and outsourcing.
However, the survey reveals that Donald Trump has an edge over Hillary Clinton when it comes to India-specific foreign policy of the United States and the fight against terrorism.
Most of the respondents preferred Clinton over Trump on immigration (59 to 29 per cent), religious freedom (67 to 27 per cent), outsourcing (52 to 22 per cent) and trust issues (40 to 17 per cent), the Foundation of India and Indian Diaspora Studies (FIIDS-USA.org) said while releasing the results of the survey carried out on Indian-Americans about their opinions on the two US presidential candidates.
Trump fared little better against Clinton over terrorism (48 to 43 per cent) and India specific strategic alliances (47 to 40 per cent) with respect to countries like Pakistan, China, Russia among others.
FIIDS is a US think-tank based working on dialogues and research related socio, economic and geo-political issues and policy matters related to India and the Indian diaspora.
An overwhelming majority of the respondents were naturalized citizens (89 per cent) and male (82 per cent).
(With PTI inputs)