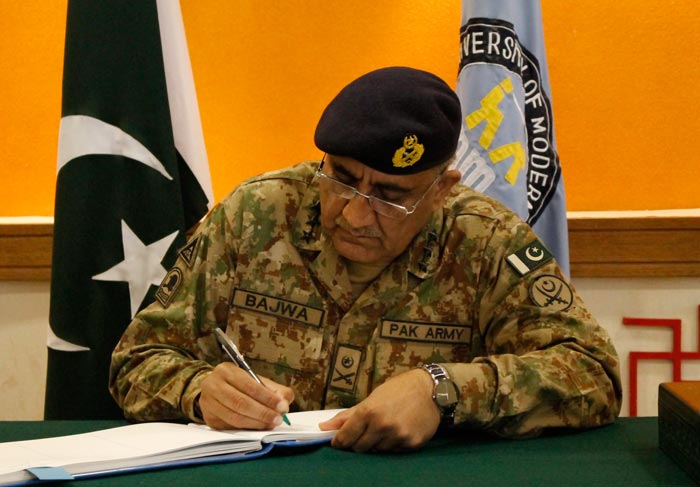 Pakistani Prime Minister Nawaz Sharif has appointed Lt Gen Qamar Javed Bajwa as the country's new Chief of Army Staff (COAS).
According to a report in 'Dawn', Pakistan's Ministry of Defence today issued a notification saying Lt Gen Qamar Javed Bajwa has been appointed as the new COAS, while Lt Gen Zubair Hayat has been appointed the Chairman of  Joint Chief of Staff Committee (CJCSC).
The report says that both generals would take up their new posts from Tuesday, the day the current Army chief Raheel Sharif retires.
 Lt Gen Qamar Javed Bajwa is a career infantry officer belonging to the Baloch Regiment and he is currently serving as Inspector General of the Training and Evaluation. General Raheel Sharif, before becoming the COAS, served on this post. 
Lt. General Bajwa has also commanded Corp 10 - the biggest and considered the most important Corp of Pakistan Army. He has served as chief of Force Command Northern Areas and also commanded as Brigadier while commanding a peace mission to Congo.