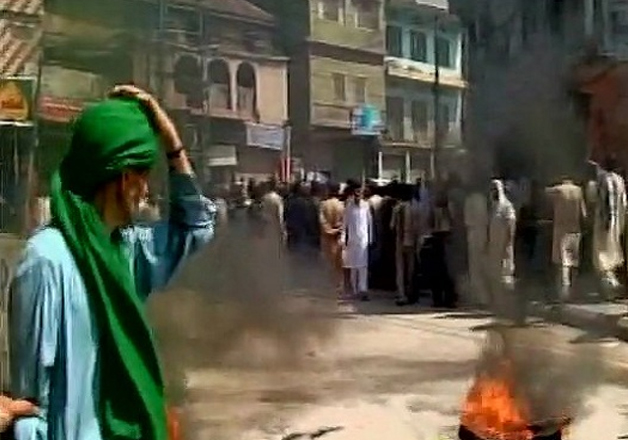 The demonstrations in the entire Pakistan-occupied Kashmir (PoK) against rigged polls escalated on Friday with locals burning the flag of Pakistan and demanding fresh elections and monitoring by a neutral party.
In Neelum Valley, locals took to the streets against the July 21 polls and raised slogans against the Nawaz Sharif government. They also burnt tyres, blocked traffic and attacked police personnel.
The police personnel deployed on duty had to resort to baton charge to disperse the crowd.
Similar protests were also held in Muzaffarabad, the capital city of PoK, and other towns including Kotli, Chinari and Mirpur.
#WATCH Election posters in Neelam Valley (PoK) blackened by locals agitated over rigged PoK pollshttps://t.co/7XsQqiC7kH

— ANI (@ANI) July 29, 2016
In Muzaffarabad, members of Nawaz Sharif's Pakistan Muslim League-Nawaz (PML-N) had earlier allegedly killed a supporter of the Muslim Conference (MC) for protesting against the wrongdoings of the government in the election process.
Locals allege that elections in the PoK are always fixed in favour of the ruling party in Pakistan.
The Pakistan Human Rights Group has also questioned the authenticity of the elections saying public money has been wasted as the 'democratic process' was hit by corrupt practices.
The elections were held here on July 21, and the results saw Sharif's PML-N winning more than 30 of the 40 seats.
Meanwhile, the provincial government has ordered a halt in news coverage in the region.