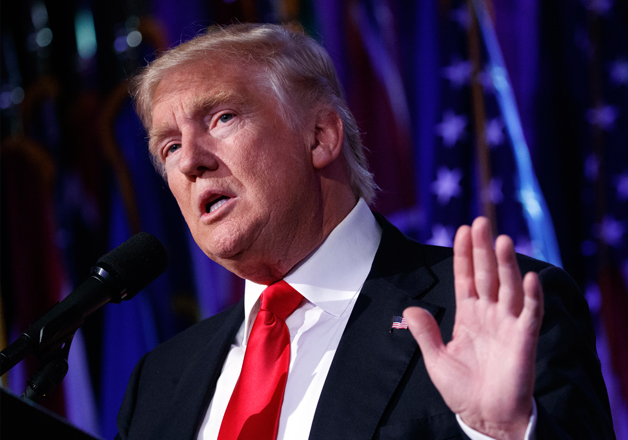 A federal judge in Texas's San Antonio landed himself at the centre of a controversy after telling newly sworn US citizens that Donald Trump is 'your president, and if you don't like that, you need to go to another country."
Magistrate Judge John Primono made these comments while presiding over a citizenship ceremony here on Thursday. 
His comments were reported by KENS-TV, which had covered the naturalization ceremony at which 500 immigrants took the oath of US citizenship at the Institutes of Texan Cultures.
"If you are a citizen of the United States, he is your President. He will be your President, and if you do not like that, you need to go to another country," a television report quoted him as saying.
The judge later said that he meant his words to be unifying and respectful of the President's office, not political, and added that he did not vote for Trump for President.
"I wasn't trying to say anything for or against Donald Trump. I was just trying to say something hopeful and unifying, and unfortunately it was taken out of context," he said.
Trump had defeated Democrat's Hillary Clinton, who was hoping to become the first woman President of the US. Trump edged past her in a see-saw battle which he clinched by winning 288 electoral college votes to Clinton's 215. To win the presidential election, a candidate needs 270 of the 538 electoral college votes.
Trump will take over as the 45th President of the United State on January 20.
With AP Inputs