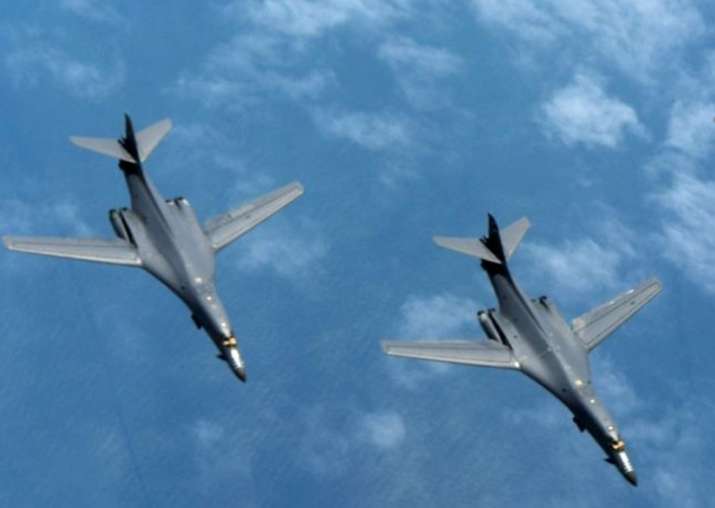 Snubbing China's claim to all of the disputed South China Sea, the US Air Force today said that two of its bombers flew over the disputed waterway as it treats the region as international territory.
The US Air Force asserted its 'freedom of navigation' rights in the South China Sea, irking China which said that the 'use of freedom of overflight as an excuse to harm its security'. The two Lancer bombers that made the flight had earlier trained with Japanese jet fighters in the neighbouring East China Sea.
The development comes as US President Donald Trump and his Chinese counterpart Xi Jinping prepare for a meeting on the sidelines of the G20 Summit in Hamburg.
Chinese Foreign Ministry spokesman Geng Shuang said that there was no problem with freedom of navigation or overflight for the East and South China Seas. "But China resolutely opposes individual countries using the banner of freedom of navigation and overflight to flaunt military force and harm China's sovereignty and security," he said.
The country's Defence Ministry said that 'Beijing always maintained its vigilance and effectively monitors relevant countries military activities next to China'. "The Chinese military will resolutely safeguard national sovereignty and security as well as regional peace and stability," the Ministry said.