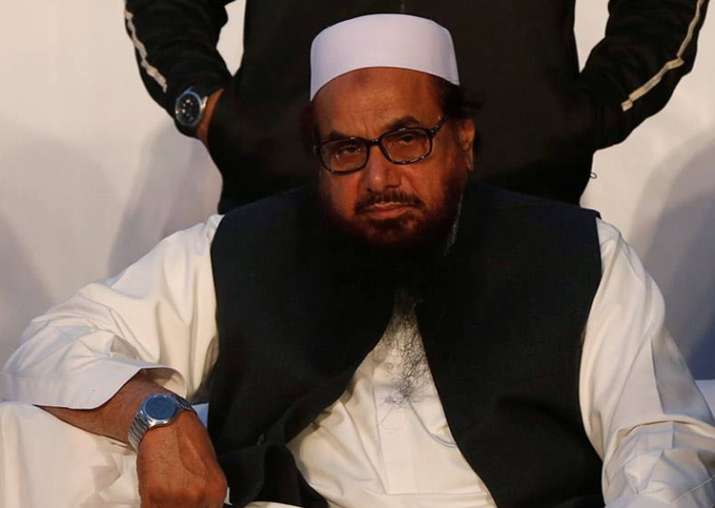 The Lahore High Court today expressed anger over the Nawaz Sharif and Punjab governments' failure to submit their reply in connection with a case involving the detention of Mumbai attack mastermind and Jamaat-ud-Dawah chief Hafiz Saeed and his four aides. 
The court gave a 'last chance' to the governments to submit their replies by May 29 on a petition challenging detention of Saeed and others. 
The HC bench headed by Justice Sadaqat Ali Khan directed the government law officer to submit their (federal and Punjab) replies without fail by May 29. 
The law officer told the court that the matter of detention had been pending before a judicial review board and a decision in this regard is yet to be announced. He requested the court to defer the hearing till the board's verdict. 
Petitioners' counsel advocate AK Dogar objected to the government's argument saying 'proceedings before the review board are entirely different from the matter raised before the court'. 
"The court should not prolong proceedings of the case involving detention of 'innocent citizens' as the government has failed to produce the detainees before the review board prior to expiry of their detention period," Dogar said and added that extending the detention period of the petitioners without mandatory approval of the review board is illegal. 
He had requested the court to set aside the detention of the petitioners for being "unconstitutional". 
Over a week ago, Saeed appeared before a judicial review board and told it that he had been detained by the Pakistani government in order to stop him for raising his voice for Kashmiris. 
However, the Federal Interior Ministry rejected his argument and told the board that "Saeed and his four aides have been detained for spreading terrorism in the name of Jihad". 
The government had on January 30 put Saeed and his four aides under house arrest for their alleged involvement in activities prejudicial to peace and security. 
On April 30, detention of Saeed and his four aides was extended by the Punjab government for another 90 days under preventative detention under 11 EEE (I) and 11D of Anti-Terrorism Act 1997. 
According to media reports, the Nawaz Sharif government had detained Saeed after the Trump administration, which had just taken over, had told Pakistan that it may face sanctions if it did not act against the JuD and its chief. 
The JuD, the front group of the banned Lashkar-e-Taiba, and its sister organisation Falah-e-Insaniat Foundation (FIF), had also been put under terror watch on the basis of a report sent by the ministry of foreign affairs. 
Saeed was also put under house arrest after the 2008 Mumbai terror attack, but he was freed by a court in 2009. 
The US had put a USD 10 million bounty on Saeed's head for his role in terror activities.
With PTI Inputs