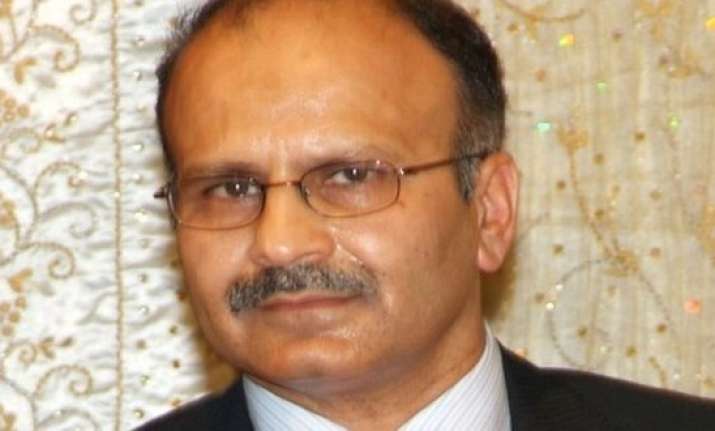 Pakistan's Inter Services Intelligence (ISI) has alleged that a UK-based Kashmiri politician has been tasked by Indian spy agency Research and Analysis Wing (RAW) to 'sabotage' the China Pakistan Economic Corridor (CPEC) project.
Asking Pakistan's National Database and Registration Authority (NADRA) to block the national identity card of Dr Shabbir Choudhry, a British national of Pakistani/Kashmiri origin, ISI said that Choudhry is involved in anti-Pakistan activities sponsored by RAW.
According to a report in 'Dawn', the ISI's response came during the hearing on a petition in Islamabad High Court (IHC), seeking the renewal of the National Identity Card for Overseas Pakistanis (NICOP) to Dr Shabbir Choudhry.
Choudhry's counsel Nisar Shah alleged in his petition that his client, a Kashmiri politician, human rights activist and author of many books, was "not provided with NICOP due to his political work and writings which expose Pakistan's Kashmir policy."
Taking a tough stand against the renewal of Chodhry's NICOP, ISI in a letter to the court said "Dr Choudhry authored 27 books/booklets on various aspects of Kashmir, most of which are sponsored by RAW. Recently, two of his books: 'Why Arif Shahid was killed' and Extremism, Terrorism and Threat to Peace in South Asia' containing propaganda against ISI/Pakistan Army have been recovered and confiscated in AJK."
"He has been tasked by RAW for regular visits to Pakistan to expand his anti-Pakistan network and disseminate subversive material. He has established an organisation with the name of "Friends of Kashmir," the letter added. 
The ISI letter also added that RAW officials had tasked Choudhry to increase his efforts for activating the people of Gilgit-Baltistan to rise against CPEC portraying it as damaging for the local population.