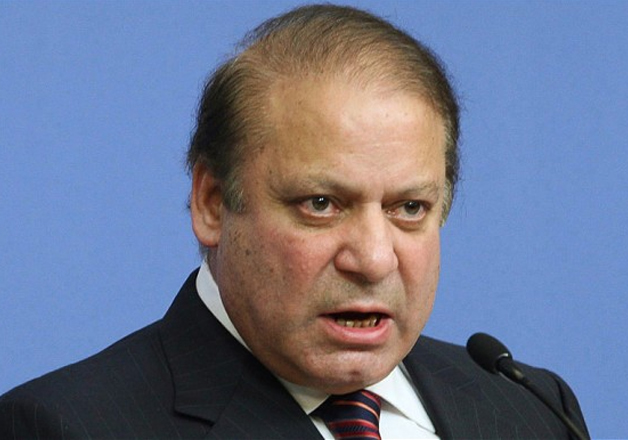 Pakistan Prime Minister has once urged the world community to take note of grave 'human rights' violations and 'atrocities' committed by Indian forces in Kashmir.
Stating that Kashmir is the core issue between India and Pakistan and its resolution will ensure peace in the region, he said that the issue must be resolved according to UN resolutions.
"Issue of Kashmir needed to be resolved as per the aspirations of the people of Kashmir which were guaranteed to them by the UN resolutions," he said yesterday.
Sharif made these remarks during his meeting with UK's National Security Adviser, Sir Mark Lyall Grant.
According to News International, Sharif also said that Pakistan 'is a peace-loving country and pursues the policy of maintaining friendly relationships with its neighbours'.
At least 93 persons have been killed and over 12,000 injured in more than three months' violence between security forces and protesters in the Kashmir Valley.
Kashmir has been in grip of violence -- worst since the 2010 unrest -- after the July 8 killing of militant leader Burhan Wani in a gunfight with security forces.
The tension between the two neighbouring nations dipped to a new low after the September 18 attack on an Indian Army camp in Uri town of Kashmir, which left 19 soldiers martyred.