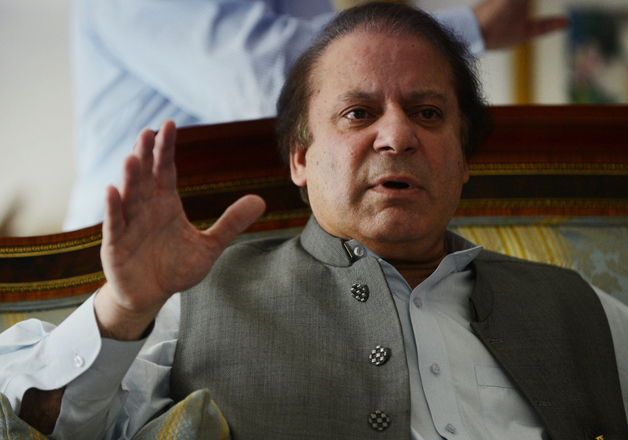 Islamabad: Pakistani Prime Minister Nawaz Sharif today said that Kashmir was not an internal matter of India and asked new Delhi to hold a plebiscite there to respect the "rights" of Kashmiris.
In his message on the occasion of 'black day' -- organised to express solidarity with the people of the Valley -- he said, "Today we are observing black day to express solidarity with Kashmiris and are giving a strong message to the world that Pakistanis are with them (Kashmiris) for their struggle to get their rights."
Sharif also took the opportunity to accuse India of committing human rights violations in the Valley.
"India cannot suppress the voice of Kashmiris through force as they will eventually get freedom. The United Nations has declared Kashmir a disputed territory and India should hold plebiscite to respect the rights of Kashmiris. Terming Kashmir issue internal matter of India is not justifiable," he said.
The Prime Minister had earlier directed all relevant departments to highlight the Kashmir issue at international forum.
Pakistan is organising black day across the country and Pakistan-occupied Kashmir to draw attention of the world towards the Kashmir issue.
All officials of federal and provincial governments are wearing black band on duty to express "political, moral and diplomatic support" to Kashmiris.
Violent protests erupted in the Kashmir after Hizbul militant Burhan Wani was killed in an encounter by the security forces earlier this month. The Valley has been under curfew since then. In clashes with security forces over the days, at least 45 civilians have lost their lives. Two policemen were also killed in the violence.
India, on the other hand, has alleged that the entire spate of protests and violence in the Kashmir Valley are sponsored by Pakistan and warned its neighbour to refrain from interfering in India's internal matters.
"Pakistan has been playing an irresponsible role, it should not claim to be the protector of Muslims. Whatever is happening is completely Pakistan-sponsored. The name is Pakistan, but all its actions are 'napaak'," Rajnath Singh said in Rajya Sabha on Monday.
External Affairs Ministry too has maintained that Kashmir was an internal matter of India and it "completely and unequivocally rejects in the entirety the decisions adopted by the Pakistan cabinet on situation in Jammu and Kashmir".
MEA spokesperson Vikas Swarup had also said that Pakistan should desist from further interfering in India's internal affairs and "destabilising the situation in South Asia through support to terrorism and other subversive acts".