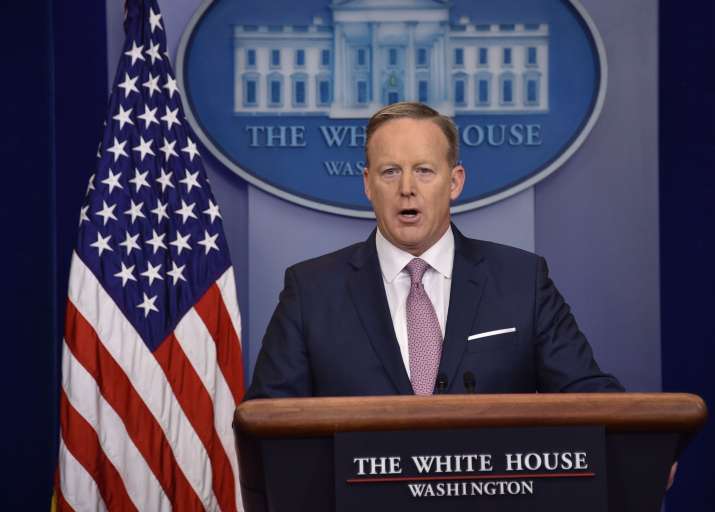 Strongly denouncing the alleged racial attacks that took place in US recently, the White House on Thursday said that the Americans should be outraged and disgusted over such incidents.
"It's something that I think all Americans should be outraged and disgusted by -- and stand up for the principles that unite us, and that's what the President spoke so eloquently about during his joint address, and made it very clear that while certain policies may divide us as individuals, there are certain principles that can unite us," White House spokesperson Sean Spicer said in a statement.
The White House spokesperson further said that the US government should continue to work in the direction of uprooting the problem by focusing on law enforcement. 
"I think the President -- whether it's the event that happened in Kansas City, other events, the attacks on Jewish community centres that continue to plague us -- we saw another report this morning of some unfortunate activity," Sean Spicer said.
"I think we've got to continue to call it out, we've got to continue to root it out, we've got to continue to engage law enforcement, whatever is the applicable level of law enforcement depending on the event," he added.
At least four people have become victims of these alleged "racial"  attacks in US in recent times.
A 32-year-old Indian techie Srinivas Kuchibhotla, who worked in aviation systems for Olathe-based Garmin Ltd, was killed after an American Navy veteran Adam Purinton opened fire on him in a bar in Kansas City, shouting "terrorist" and "get out of my country" on February 22.
Kuchibhotla's friend Alok Reddy Madasani was also injured in this shoot out.