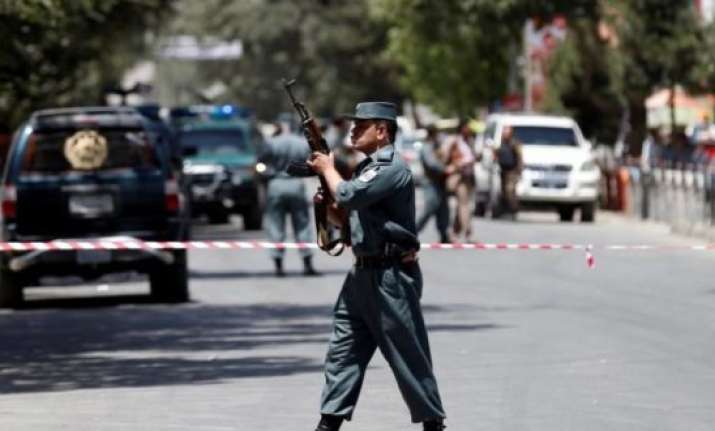 At least 11 soldiers have been killed and 16 others injured in an attack on Afghan army unit guarding a military academy in the capital of Kabul on Monday. The Islamic State group claimed responsibility of the pre-dawn attack. 
"Islamic State fighters targeted the military academy in the city of Kabul in a suicide attack," IS said via its propaganda arm Amaq. 
On Saturday, over 100 people were killed in a deadly bombing in Kabul. Islamic State and the Taliban have recently carried out attacks in the country.
The Saturday's attack came a week later an attack on a Kabul hotel that claimed the lives of 22 people. The Taliban claimed the responsibility for both the attacks.
The series of assaults, including one of the deadliest bombs in Kabul in recent years, have left already war-weary citizens grief-stricken and angry as the Taliban and IS escalate their offensive. 
Militants including the Taliban and IS have stepped up their attacks on beleaguered Afghan troops and police in recent months, sapping morale already hit by desertions and corruption. 
Afghan troops have taken what the UN describes as "shocking" casualties since international forces ended their combat role at the end of 2014, though troop casualty figures are no longer released. 
In October 2017, 15 military cadets were killed in an explosion outside the Marshal Fahim military academy, which is located west of the Kabul city centre.