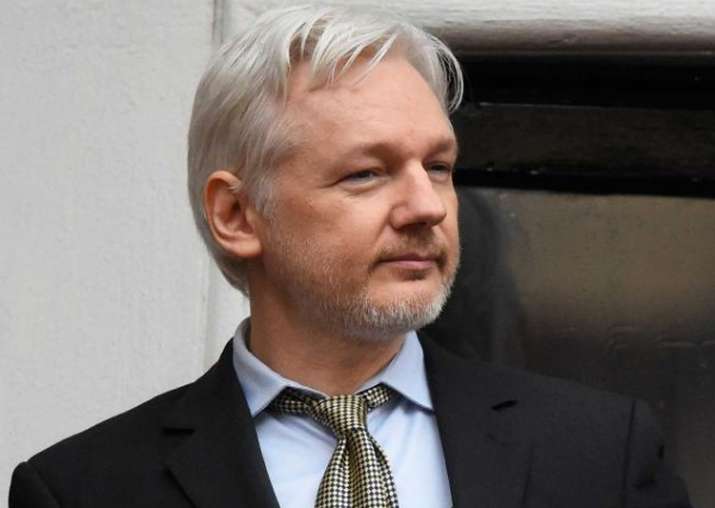 Wikileaks founder Julian Assange today hailed Sweden's decision to drop its rape investigation against him as an "important victory" even as he attacked the country's authorities for detaining him for seven years without charge. 
Assange, who appeared on the balcony of his Ecuadorean embassy hideout in London this evening, said he will not "forgive" those who "slandered" him. 
"Today is an important victory for me and for the UN's human rights system but it by no means erases the years of detention without charge in prison, under house arrest and almost five years here in this embassy without sunlight, seven years without charge while my children grew up without me. And that is not something I can forget, it is not something I can forgive," he told reporters. 
"The claim by the UK that it has a right to arrest me for seeking asylum in a case where there have been no charges is simply untenable," he added. 
The 45-year-old Australian, who has lived inside the Ecuador embassy for almost five years after seeking asylum, said the "road is far from over" while adding that it was "extremely regretful" that he was still being threatened with arrest if he leaves the embassy. 
Earlier, Assange had used social media to vent his anger hours after the Swedish prosecution decided to drop its rape investigation against him. 
"Detained for 7 years without charge by while my children grew up and my name was slandered. I do not forgive or forget," he tweeted after tweeting a smiling picture of himself. 
At a press briefing earlier today, Sweden's top prosecutor Marianne Ny said that by remaining in the embassy in London Assange had evaded the exercise of the European Arrest Warrant (EAW) that would have seen him extradited to Sweden. 
"If he were to return to Sweden before the statute of limitation on this case expires in August 2020, the preliminary investigation could be resumed... it is 
regrettable we have not been able to carry out the investigation. We are not making any pronouncement about guilt," Ny said. 
The rape allegation against the computer programmer had followed a Wikileaks conference in Stockholm in 2010.
Assange has always denied the allegations against him, claiming the sex was consensual and that the case was politically motivated to get him extradited to the US as it followed massive Wikileaks dumps of secret US military reports that year. 
Ecuador Foreign Minister Guillaume Long said the UK should now grant Assange safe passage, as the European arrest warrant against him "no longer holds". 
"Ecuador welcomes the decision to drop the charges," Long said. 
However, Scotland Yard has said that it has an obligation to enforce the arrest warrant on Assange a lesser charge of skipping bail. 
According to his lawyer, Assange wants political asylum in France after he leaves the Ecuador embassy. Assange could face a trial in the US over the leaking of hundreds of thousands of secret US military and diplomatic documents.