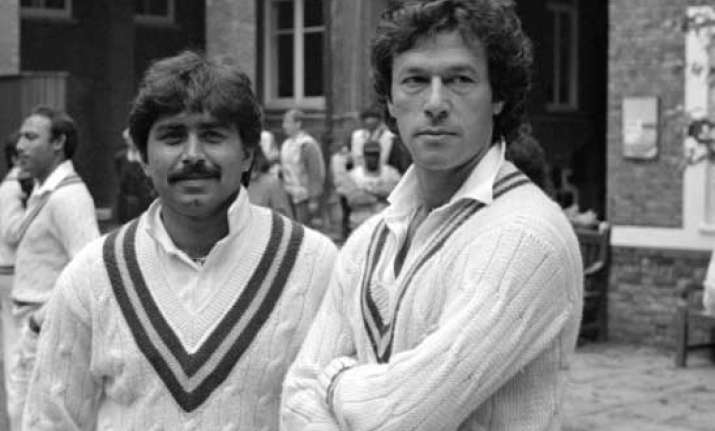 Cricketer-turned-politician Imran Khan has claimed that the legendary Pakistani batsman Javed Miandad once wanted to kill an Indian umpire in Bangalore.
Imran further claimed that it was he who saved the Indian umpire from Javed Miandad.
Imran Khan, the Pakistan Tehreek-e-Insaf (PTI) chief, made these remarks while addressing a rally in Karachi on Tuesday.
"Javed Miandad wanted to kill an Indian umpire in Bangalore but I saved the umpire from Javed again and again," Imran said.
Imran Khan reportedly gave the example of Javed Miandad to underline the fact that all muhajirs (those who settled in Pakistan after leaving India during partition) are not like Muttahida Qaumi Movement (MQM) chief Altaf Hussain who recently severely criticised Pakistan.
Advising people of Pakistan not to doubt the patriotism of Urdu speaking muhajirs, Imran Khan Said, ""Javed Miandad was also a muhajir but he always stood by me. Whenever I got into trouble, Miandad would step up. He was one of the biggest patriots I have seen."
" Muhajirs do not need to prove their patriotism. Imran Khan will always stand by Muhajirs. I want to give Muhajirs a message today. You don't need to tell anyone how patriotic you are. The bloodshed of partition affected so many families. Those people gave sacrifices and respected Pakistan, " he added.
Imran Khan also gave a call for a march against the Nawaz Sharif government on September 24 in Raiwind.