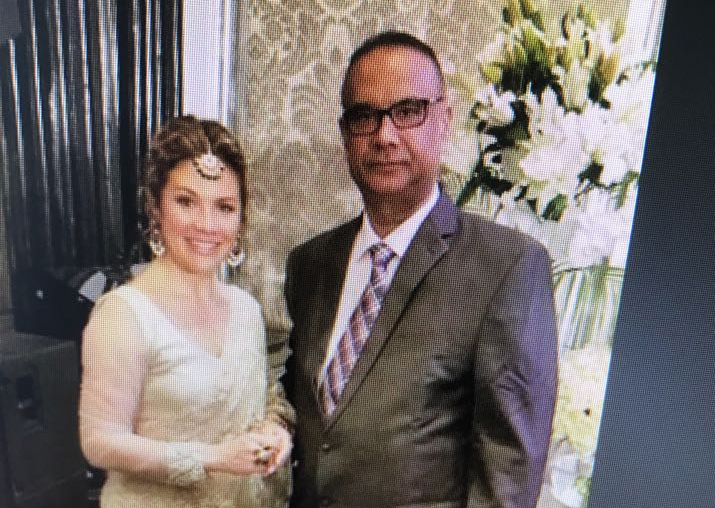 Canadian Prime Minister Justin Trudeau has backed a senior government official's theory that convicted Khalistani terrorist's presence at an event in Mumbai during his recent visit was an attempt by 'rogue political factions' in the Indian establishment to embarrass him.
Trudeau's seven-day long visit India was mired into controversy after media reported that Khalistani terrorist Jaspal Atwal attended an event hosted by the Canadian High Commissioner in Mumbai in honour of Trudeau. Trudeau's wife Sophie was even seen posing with Atwal at the event.
In Canada, the Opposition hit Trudeau hard during question period inside the Parliament on Tuesday, questioning how Atwal was invited to the reception at the residence of Canadian High Commissioner Nadir Patel in India.
Responding to this, Trudeau said, "When one of our top diplomats and security officials says something to Canadians, it's because they know it to be true."
Atwal was convicted of attempting to assassinate Indian Cabinet minister Malkiat Singh Sidhu in 1986 when he was visiting relatives in Canada. He was also charged -- but not convicted -- in the 1985 attack on Ujjal Dosanjh, who later became British Columbia premier and a federal Liberal Cabinet minister.
In a background briefing arranged by the Prime Minister's Office, a senior government official last week suggested that Atwal's presence "was arranged by factions within the Indian government".
According to the Canadian media, the official was identified as Trudeau's National Security Adviser Daniel Jean and the opposition pressed Trudeau to say whether he agreed with Jean's "conspiracy theory".
Trudeau responded by saying: "When one of our top diplomats and security officials says something to Canadians, it's because they know it to be true."
The opposition reasoned that Trudeau must, then, believe that "the Indian government helped sabotage his trip". Trudeau did not stand up to contradict this interpretation. 
Conservative MPs pressed Trudeau to provide evidence to back the assertion. "Before our Prime Minister destroys our relationship with our ally, the government and country of India, will he please tell this House what proof he has of that allegation?" asked Tory MP Candice Bergen.
New Democrat MP Charlie Angus asserted that Atwal -- who had been photographed over the years posing with various Liberal MPs, ministers and leaders, including Trudeau himself -- turned up on the trip because his presence was "useful" to local Liberals back in Canada. 
And he accused Trudeau of using a senior civil servant to "spin a conspiracy theory that somehow the Indian government is trying to make the Liberals look bad."
Atwal was photographed with Trudeau's wife, Sophie Grégoire Trudeau, and with Infrastructure Minister Amarjeet Sohi at a Mumbai event last week, before the Prime Minister's office said an invitation to a subsequent dinner was flagged and rescinded. 
Liberal British Columbia MP Randeep Sarai "took full responsibility" for putting Atwal's name on a list of prospective invites provided to the High Commission, the Canadian Prime Minister said.
With Agency Inputs