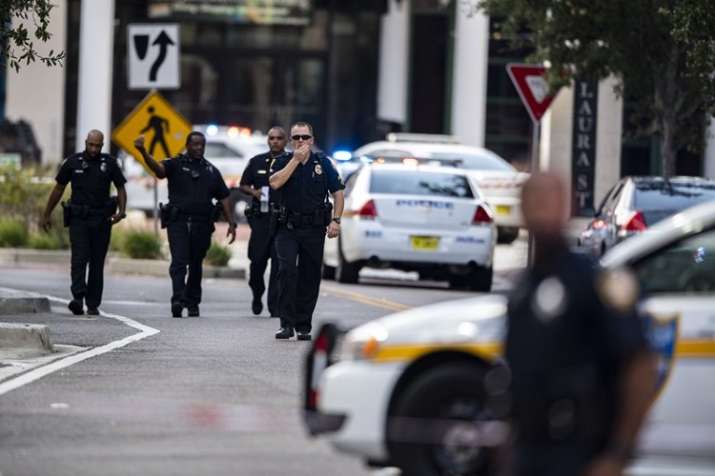 At least four people were killed in a shooting incident in Jacksonville, Florida on Sunday. The incident took place inside a mall. A total of eleven people were injured in the mass shooting which led to multiple fatalities after which the police warned people to stay 'many blocks' away.
The massacre occurred in the GLHF Game Bar, which was holding a regional videogame tourney.
According to the local media, gunshots could be heard on a video retransmission from the site on the social network Twitch.
The shooting took place in Jacksonville Landing, a downtown market place, confirmed the Jacksonville Sheriff's Office through Twitter.
"Mass shooting at the Jacksonville Landing. Stay far away from the area. The area is not safe at this time. STAY AWAY," said the Jacksonville Sheriff's Office on its Twitter account.
"Multiple fatalities at the scene, many transported," another tweet said.
In yet another Twitter message, the Sheriff's Office said, "one suspect is dead at the scene, unknown at this time if we have a second suspect. Searches are being conducted."
While no specific figures were released by the local law enforcement authorities, they reported of 'multiple' fatalities following the incident at the mall.
Many people were also taken to hospitals.
The authorities during a press conference confirmed that there was just one shooter and that he died during the incident. The identity of the accused however has yet not been confirmed.
Operations were carried to rescue people who had hid in the shops within the mall at the time of the incident.
The Jacksonville Landing mall is a popular shopping center with about 20 restaurants and some 70 stores that are visited each year by many thousands of locals and tourists.