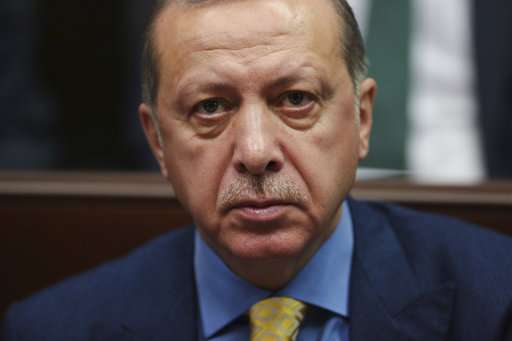 Denouncing the economic and political isolation of Qatar by several Gulf countries, Turkey President Recep Tayyip Erdogan today termed it 'inhumane and against Islamic values'.
Erdogan's remarks came after Saudi Arabia, the United Arab Emirates (UAE), Bahrain and Egypt severed relations with Qatar last week for "supporting Islamist militants and Iran".
"A very grave mistake is being made in Qatar, isolating a nation in all areas is inhumane and against Islamic values. It's as if a death penalty decision has been taken for Qatar," Erdogan told his party members in Ankara in a televised address.
Erdogan also defended Qatar by saying that Doha has taken decisive stand against the Islamic State.
"Qatar has shown the most decisive stance against the terrorist organisation Islamic State alongside Turkey. Victimising Qatar through smear campaigns serves no purpose," he added.
The Turkish President further said that he will discuss the recent developments in the region with French President Emmanuel Macron and the Qatari Emir Sheikh Tamim Bin Hamad Al-Thani.
He also requested the Saudi King Salman to take the lead in resolving the crisis.