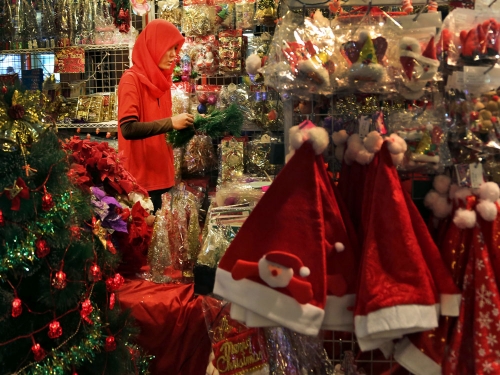 An Islamist group has threatened to raid firms to check for Muslims being forced to wear Christmas clothes in Indonesia, which is home to several religious minorities, including Christians, Hindus and Buddhists, reports said.
The hardline Islamic Defenders Front (IDF) has also threatened 'sweeping operations' against those who are 'violating human rights' in the world's biggest Muslim-majority country, reports added.
"There can be no sweeping operations... members of the public should respect other religions that are carrying out celebrations," national police chief Tito Karnavian told police during a security exercise in the capital, Jakarta.
Meanwhile, the Indonesian police have appealed to Islamic hardliners not to raid businesses.
The group also wants the Jakarta city government to stop sponsoring New Year celebrations.