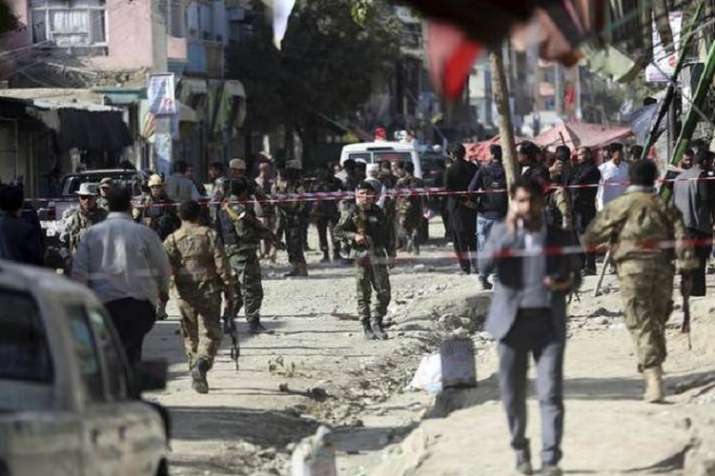 An Islamic State suicide bomber killed 20 people including a Taliban commander in northern Afghanistan on Tuesday, while 54 people were freed from a Taliban-run jail in southern Helmand province, the officials said. The Taliban attacked a police checkpoint in Arghistan district late on Tuesday in which 9 policemen have been killed, while 7 others have been wounded.
The provincial police spokesman said that 25 Taliban fighters were killed and 15 were wounded in the ensuing battle in Arghistan, a violate district close to the Pakistani border.
Afghanistan has faced intense attacks by both the Taliban and the country's Islamic State affiliate recently.
Meanwhile, in northern Afghanistan's Sar-i-Pul province, provincial police chief Abdul Qayuom Baqizoi said that today's attack by Islamic State took place as village elders met with Taliban officials. He said 15 of the 20 killed were local elders and five were Taliban members, including a Taliban commander.
The Taliban and the Islamic State group have been waging bitter battles in recent days in northern Afghanistan. As many as 100 insurgents from both the Taliban and IS have died in the fighting, said Baqizoi.
However, provincial council chief Mohammed Noor Rahman gave a different account of the explosion, saying it occurred in a mosque as a funeral was taking place. The area is remote and it was impossible to reconcile the differing accounts.
In southern Helmand's Musa Qala district, a commando unit stormed a jail late on Monday, which was being operated by the Taliban insurgents. They freed 32 civilians, 16 policemen, four soldiers and two military doctors, said Omar Zwak, spokesman for the provincial governor.
The Taliban did not immediately comment on the raid, but the insurgents are in control of most of the districts in Helmand, where they have increased their attacks against provincial officials and security forces.