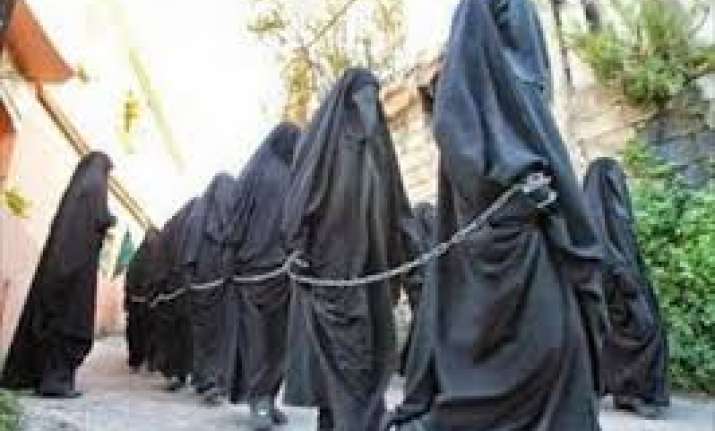 New Delhi: Dreaded terror outfit Islamic State is using several forms of contraception to avoid pregnancy of sex slaves and maintain their steady supply.
Citing interviews of over three dozen Yazdi women who escaped the militant group, New York Times reported, Islamic State used "oral and injectable contraception, and sometimes both" to ensure that the women did not become pregnant and could be passed among the fighters.
"In at least one case, a woman was forced to have an abortion in order to make her available for sex, and others were pressured to do so," the paper said.
In its official publications, the Islamic State has stated that it is legal for a man to rape the women he enslaves under just about any circumstance. Even sex with a child is permissible, according to a pamphlet published by the group.
The injunction against raping a pregnant slave is functionally the only protection for the captured women.
The NYT report also said that out of 700 rape survivors, only 5 % got pregnant.
Dr. Nezar Ismet Taib, head of the Ministry of Health Directorate in Dohuk which oversees the clinic, said that number was much lower than expected, according to the newspaper.
The United Nations and human rights groups have accused the Islamic State of the systematic abduction and rape of thousands of women and girls as young as 12. Many have been given to fighters as a reward or sold as sex slaves.
Far from trying to conceal the practice, Islamic State has boasted about it and established a department of "war spoils" to manage slavery.
Until late last year, some 5,000 Yazidi men and women were captured by the militants in the summer of 2014. Of those, around 2,000 had managed to escape or been smuggled out of Islamic State's self-proclaimed caliphate, activists said.