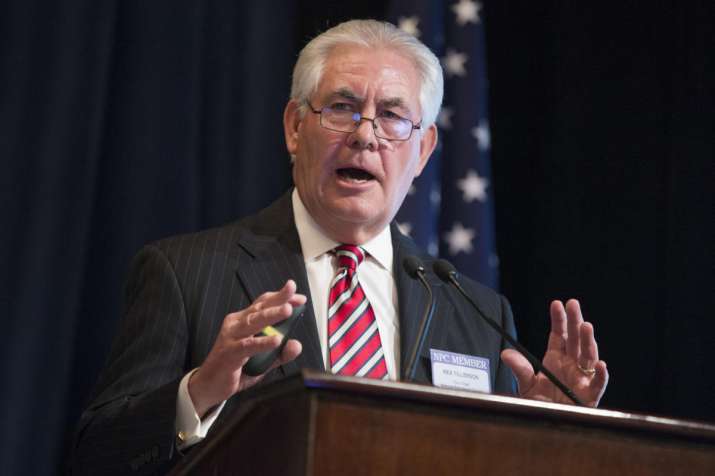 The United States has warned that the Islamic State (ISIS) has stepped up efforts to recruit young people from Pakistan, Afghanistan and Iraq.
According to a report in Dawn, US Secretary of State Rex W Tillerson on Wednesday also hinted at ISIS establishing a safe zone in the Middle East for sheltering Syrian refugees.
He also said that the United States will put pressure on terror groups like  ISIS and Al Qaeda to bring stability in that region.
"The United States will increase pressure on ISIS and Al Qaeda and will work to establish interim zones of stability, through ceasefires, to allow refugees to return home," Tillerson said while addressing the 10th Global Coalition ministerial meeting on ISIS in Washington.
He also pointed out that since the United States and its allies had broken the back of the ISIS in the Middle East, the group was now moving to other regions to recruit fighters.
"Today, … Daesh (IS) is resorting to many terrorist attacks in Afghanistan, Pakistan, Iraq, and many other places in Europe in order to send a message that they are still standing and they want for those young people to go fight in its ranks," Tillerson added.