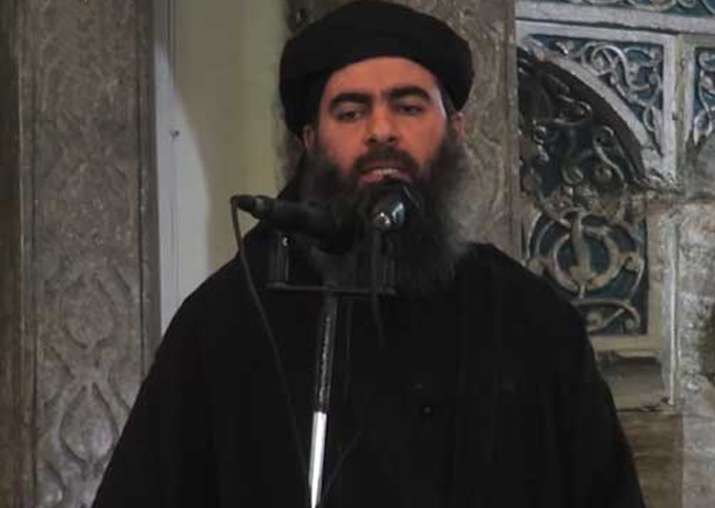 The chief of dreaded terror group Islamic State, Abu Bakr al-Baghdadi, is dead, the Syrian Observatory for Human Rights (SOHR) told Newsweek. The website claimed that the monitoring group has confirmed that Baghdadi is dead and the extremist group will announce his successor soon.
"We have confirmed (his death) from information from one of our activists in Deir Ezzor, they confirmed that Baghdadi has died," Newsweek quoted Rami Abdelrahman, director of SOHR, as saying.
Rami, however, could not confirm that how the ISIS leader was killed but said that it happened near the Iraqi border. From last three months, he was living in east Deir Ezzor. Deir Ezzor, in eastern Syria, remains largely under ISIS control even as the group is losing territory elsewhere in the country and in neighbouring Iraq. Abdel Rahman said Baghdadi "was present in eastern parts of Deir Ezzor province" in recent months, but it was unclear if he was killed in the area or elsewhere.
Citing Iraqi news agency al-Sumaria News, Xinhua too reported that ISIS circulated a brief statement through its media in the (IS-held) town of Tal Afar in the west of Mosul, confirming the killing of its leader.
"Daesh called on the militants to continue their steadfastness in the redoubts of the caliphate and not being dragged behind the sedition," the report said. 
In May, the Russian Defense Ministry had said that it may have killed Baghdadi in an airstrike near the eastern Syrian city of Raqqa. At that time, the SOHR had rubbished Russia's claim. The US-led coalition too could not confirm his death, citing a lack of evidence.
Today's report comes a day after Iraqi Prime Minister Haider al-Abadi formally declared Mosul liberated from the ISIS after nearly nine months of fierce fighting to dislodge the extremist militants from their last major stronghold in Iraq.
Mosul, 400 km north of Iraq's capital Baghdad, came under ISIS control in June 2014, when government forces abandoned their weapons and fled, enabling ISIS militants to take control of parts of Iraq's northern and western regions.