Follow us on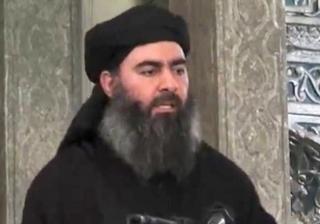 The Russian military today claimed that it killed Islamic State (ISIS) chief Abu Bakr al-Baghdadi along and his senior group commanders in an airstrike last month.
The military further revealed that the  air raid on May 28 targeted an ISIS meeting held on the southern outskirts of Raqqa in Syria which led to the killing of about 30 mid-level militant leaders and about 300 other fighters.
The Russian military added that the strike came as ISIS leaders gathered to discuss the group's withdrawal from Raqqa, the group's de facto capital.
(With AP inputs)