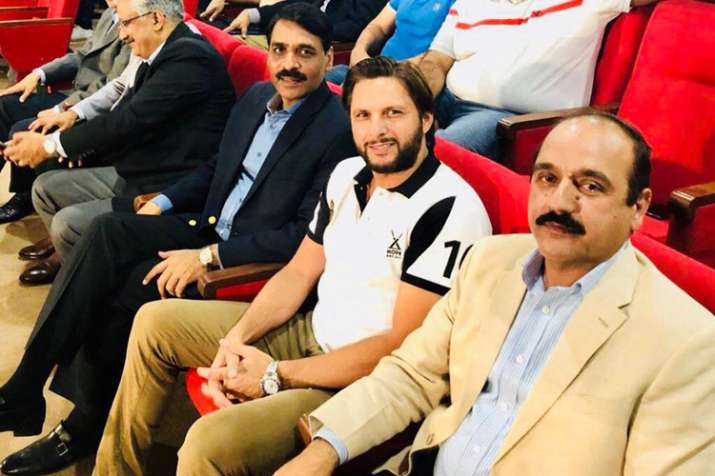 Former Pakistan cricket team captain Shahid Afridi, in his tweet on Tuesday, blamed India for the 'appalling and worrisome' situation in Kashmir, urging the United Nations to stop the bloodshed. 
"Appalling and worrisome situation ongoing in the Indian Occupied Kashmir. Innocents being shot down by oppressive regime to clamp voice of self determination & independence. Wonder where is the @UN & other int bodies & why aren't they making efforts to stop this bloodshed?" he tweeted. 
Interestingly, Afridi's remarks on Kashmir came just days after he met Asif Ghafoor, Director General of Inter-Services Public Relations (ISPR), of Pakistan Army. Photographs of the former meeting the DG ISPR and other officials have emerged recently.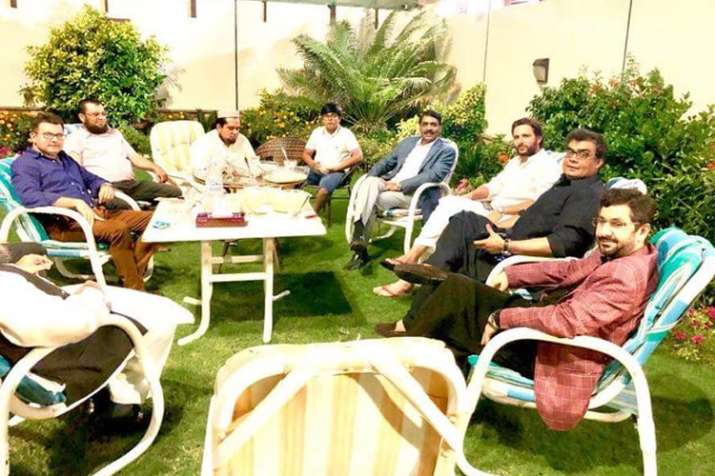 What grabs more attention is that while Afridi was slammed by Twitterati for his remarks on Kashmir, Asif Ghafoor took to his personal Twitter account to defend the Pakistani cricketer. 
In reply to Gautam Gambhir's take on Afridi in which he said that UN in Afridi's retarded dictionary meant "UNDER NINTEEN" and that the former cricketer was just celebrating a dismissal of a no-ball, Ghafoor shared a video of a past match in which Afridi hit two consecutive sixes taking Pakistan to victory against India.
The DG ISPR also shared a picture in which Afridi is seen engaged in an on-field altercation with Gautam Gambhir, along with the words, "And that's the way for you".
And that's how @SAfridiOfficial did... pic.twitter.com/uqaPdUVv4P

— Asif Ghafoor (@peaceforchange) April 3, 2018
In another tweet, Ghafoor wrote, "Shahid Afridi is our national pride and voice". 
Facing ire on Twitter, Afridi, who has retweeted Ghafoor's post, clarified that he had respect for everyone and said 'Innocent Kashmiris' too had human rights. 
"We respect all. And this is an example as sportsman. But when it comes to human rights we expect the same for our innocent Kashmiris," he tweeted. 
Afridi's remarks on Pakistan and DG ISPR Ghafoor extending him support on social media have sparked speculations if Pakistan army is supporting Afridi make provocative remarks over Kashmir.