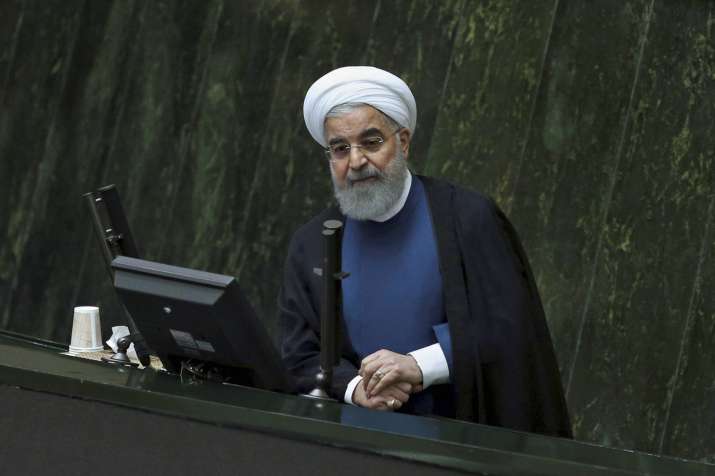 Iranian President Hassan Rouhani had turned down a meeting with US President Donald Trump during former's visit to New York to attend the United Nations General Assembly in September, Tehran claimed on Sunday. 
The Sunday report by the semi-official ILNA news agency quotes ministry spokesman Bahram Ghasemi as saying "an intention was expressed by the American side that was not approved by President Rouhani," in reference to the alleged meeting request.
The request was made for a meeting a day after Trump made a speech highly critical of Iran, the state-run Fars News Agency claimed.
Trump had lashed out at Iran in remarks to the United Nations on September 19, saying that the "Iranian government masks a corrupt dictatorship behind the false guise of a democracy."
He had also criticized the Iran nuclear deal, calling it, characteristically, "one of the worst and most one-sided transactions" and "an embarrassment."
"It is time for the entire world to join us in demanding that Iran's government end its pursuit of death and destruction. It is time for the regime to free all Americans and citizens of other nations that they have unjustly detained. Above all, Iran's government must stop supporting terrorists, begin serving its own people, and respect the sovereign rights of its neighbours," Trump had said in his first speech to the UN General Assembly. 
Trump has refused to re-certify the 2015 nuclear agreement, which he said Iran had violated multiple times. He has also asked Congress to consider tough new sanctions on Tehran. 
In 2013, then US President Barack Obama and Rouhani spoke by telephone, the highest-level contact between the two countries in decades, prompting an outcry from Iranian hardliners.
Since then there has been no such communication between Tehran and Washington, which officially severed diplomatic ties in 1979.