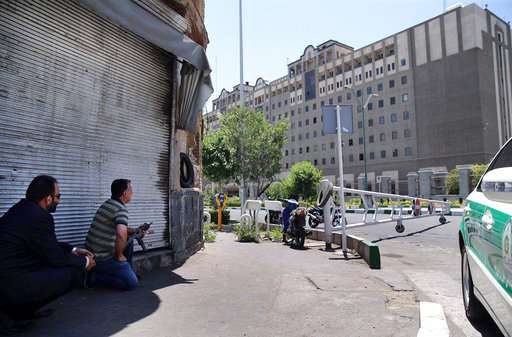 Iran's powerful Revolutionary Guard has indirectly blamed Saudi Arabia for the twin terrorist attacks in the capital city of Tehran.
In a statement, the Revolutionary Guard stopped short of alleging direct Saudi involvement in the terror attacks at Iran's parliament building and the shrine of the Ayatollah Ruhollah Khomeini, but pointed out that the attacks took place about one week after U.S. President Donald Trump travelled to Saudi Arabia and strongly asserted American support for Riyadh.
Calling it "meaningful", the statement added that Saudi Arabia "constantly supports takfiri terrorists" including the Islamic State group and the IS claim of responsibility "reveals their (Saudi Arabia's) hand in this barbaric action."
The statement concluded by saying that the "spilled blood of the innocent will not remain unavenged."
At least 12 people were killed and dozens more injured in the twin assaults on the Iranian capital. 
(With AP inputs)