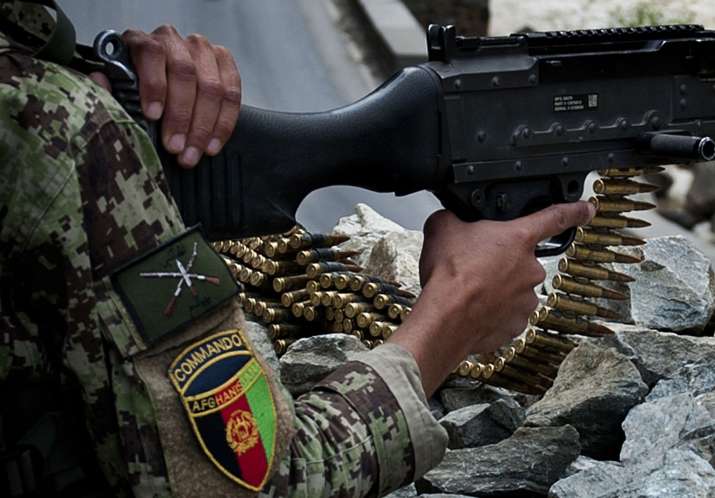 At least 12 soldiers of the Afghanistan Army were shot dead by their fellow comrades in Kunduz province, an official said today. The attack took place when the soldiers were asleep.
"Twelve Afghan National Army soldiers died after two of their comrades turned their weapons on them at a security checkpoint in Zakhil on Monday night," Xinhua news agency quoted an army official as saying.
The soldiers behind the shooting fled the scene shortly after killing their comrades while they were sleeping. An investigation was launched into the incident, the official said.
The Taliban militant group has claimed responsibility for the incident.
The Kunduz province and neighbouring Baghlan and Takhar provinces have witnessed heavy clashes over the past couple of months as the Taliban have been trying to challenge the security forces in the once relatively peaceful region.
Several members of the Afghan security forces have been killed in the so-called insider attacks across Afghanistan since the beginning of this year.
(With IANS inputs)