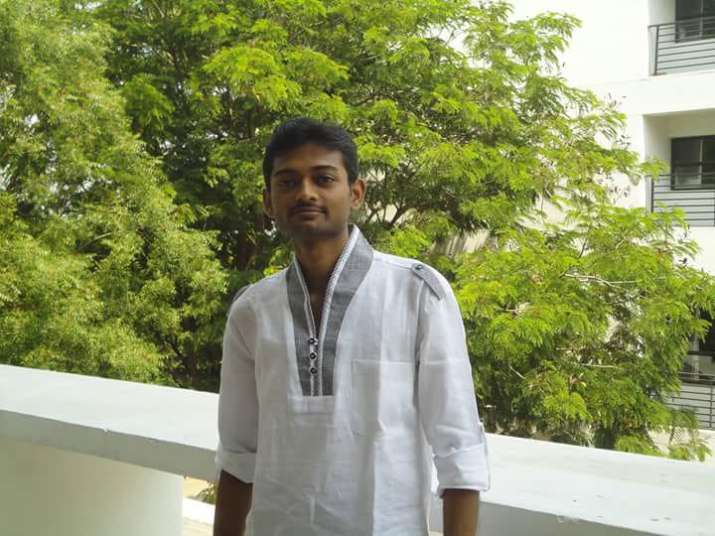 A 26-year-old student from Telangana was shot dead at a restaurant at Kansas city in USA, during a suspected robbery attempt. 
The man was identified by Indian authorities as Sharath Koppu, who was shot by unidenitified persons at  J's Fish and Chicken Market on Prospect Avenue on Friday evening.
"We immediately rendered aid in regard to the injuries. Once the fire department arrived, they transported him to a nearby hospital, where he was later pronounced deceased," Capt Lionel Colon of the local police department told The Kansas City Star.
Another police officer investigating the case said it could possibly be a case of "attempted robbery" and not hate crime. 
Koppu, who hailed from Warangal district, was pursuing his masters in software engineering at the University of Missouri and was working part-time at the restaurant in Kansas city. 
Meanwhile, the Kansas Police announced a reward of USD 10,000 for providing information about the suspect in regard to the robbery and murder of the Indian-origin student.
The police also released a CCTV footage on their Twitter handle, where the suspected murderer can be seen.
"Looking for this suspect in the robbery & murder of 25-y.o. Sharath Kopuu at 5412 Prospect last night. Sharath was from India and is a student at UMKC. $10,000 reward for info leading to charges in this (& every KCMO murder)," the Police tweeted.
The victim's cousin told ANI that a group of unidentified miscreants opened fire at a restaurant in Kansas, during which Sharath received five bullet injuries.
Although Sharath was immediately shifted to a hospital in the vicinity, his cousin said the victim succumbed to his injuries.
"My cousin (Sharath Koppu) moved to the USA in January this year, after he received a full scholarship to study at the University of Missouri-Kansas City. Last night, we got to know that he was brutally killed by gunshots fired by unknown people around 8 pm (USA time). This is a very sad day for all of us," said the victim's cousin, Sandeep Vemulakonda.
Sandeep urged External Affairs Minister Sushma Swaraj to look into the matter and nab the culprit. He also requested the Indian Embassy in the USA to send Sharath's body to Hyderabad for the last rites.
Meanwhile, Swaraj tweeted her condolences and assured of all possible assistance to family. 
"Kansas incident - My heartfelt condolences to the bereaved family. We will follow this up with the Police and provide all assistance to the family," she tweeted.